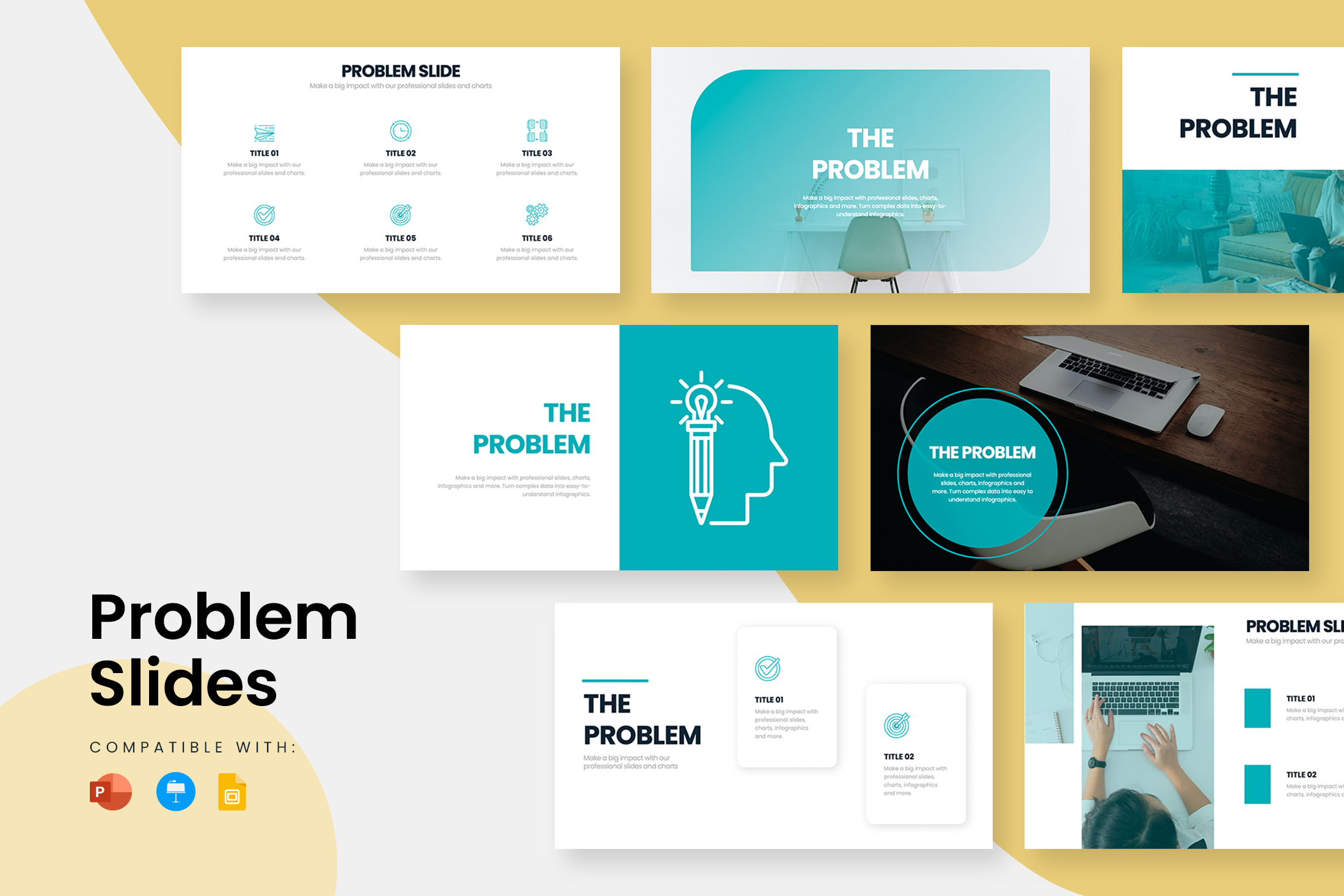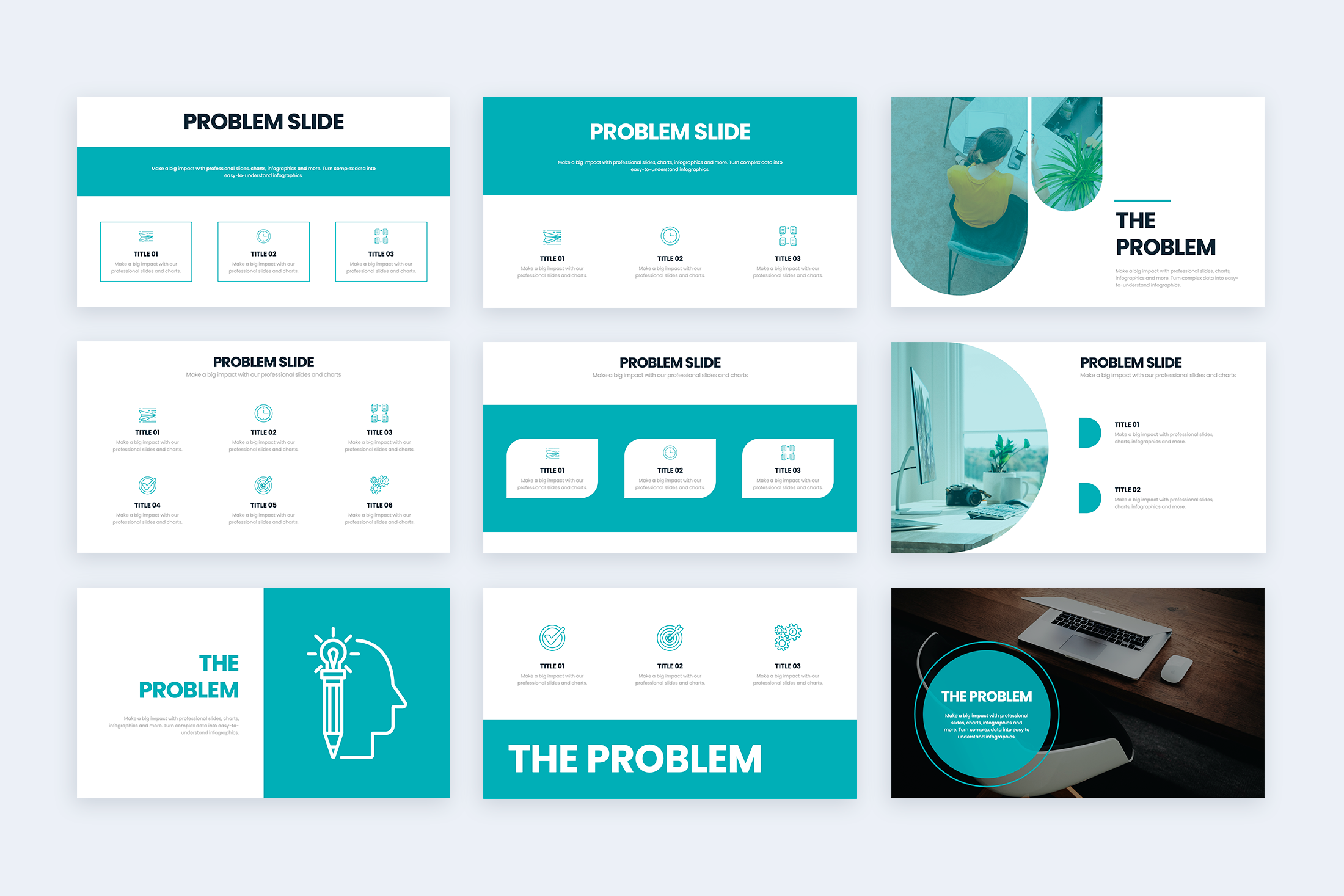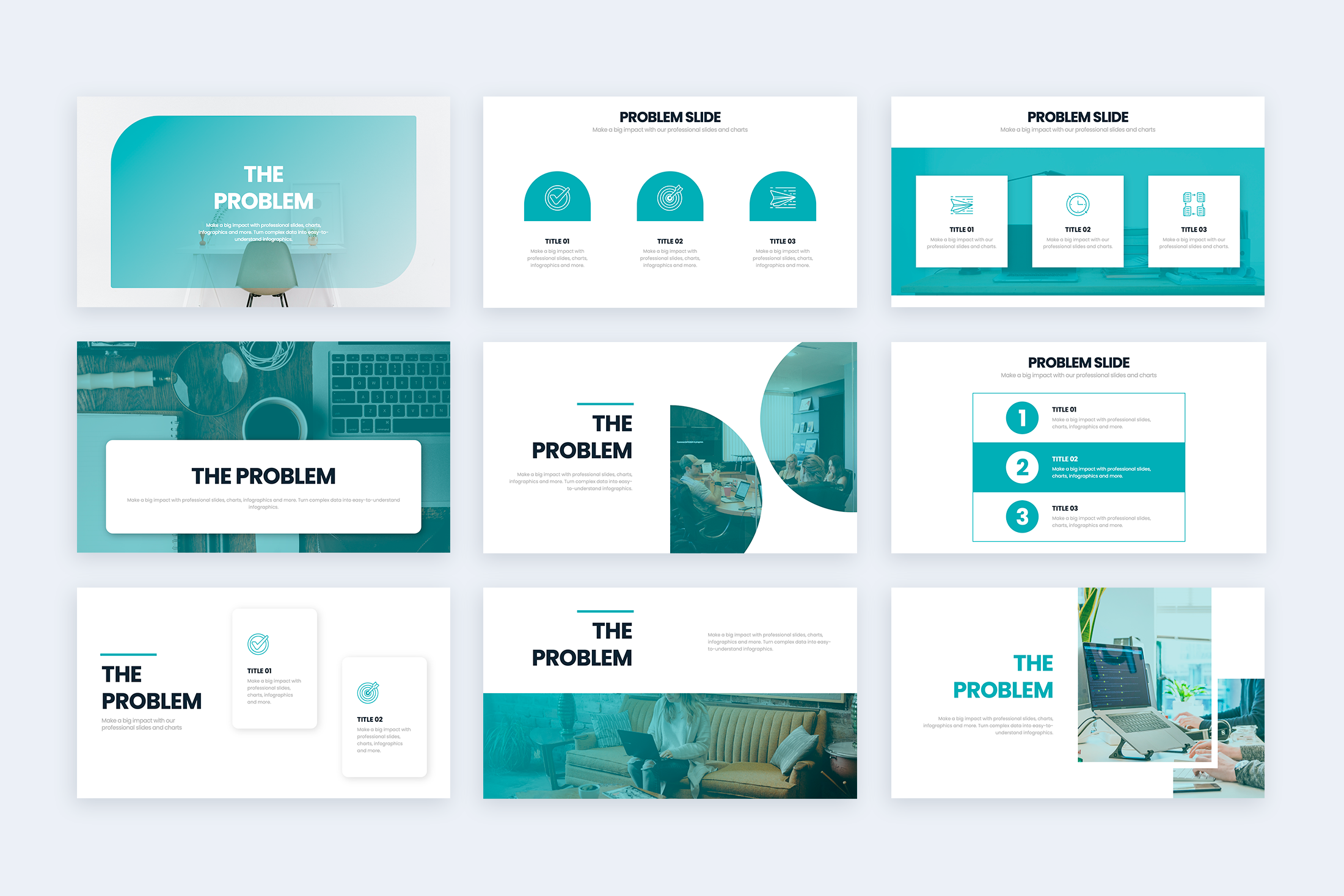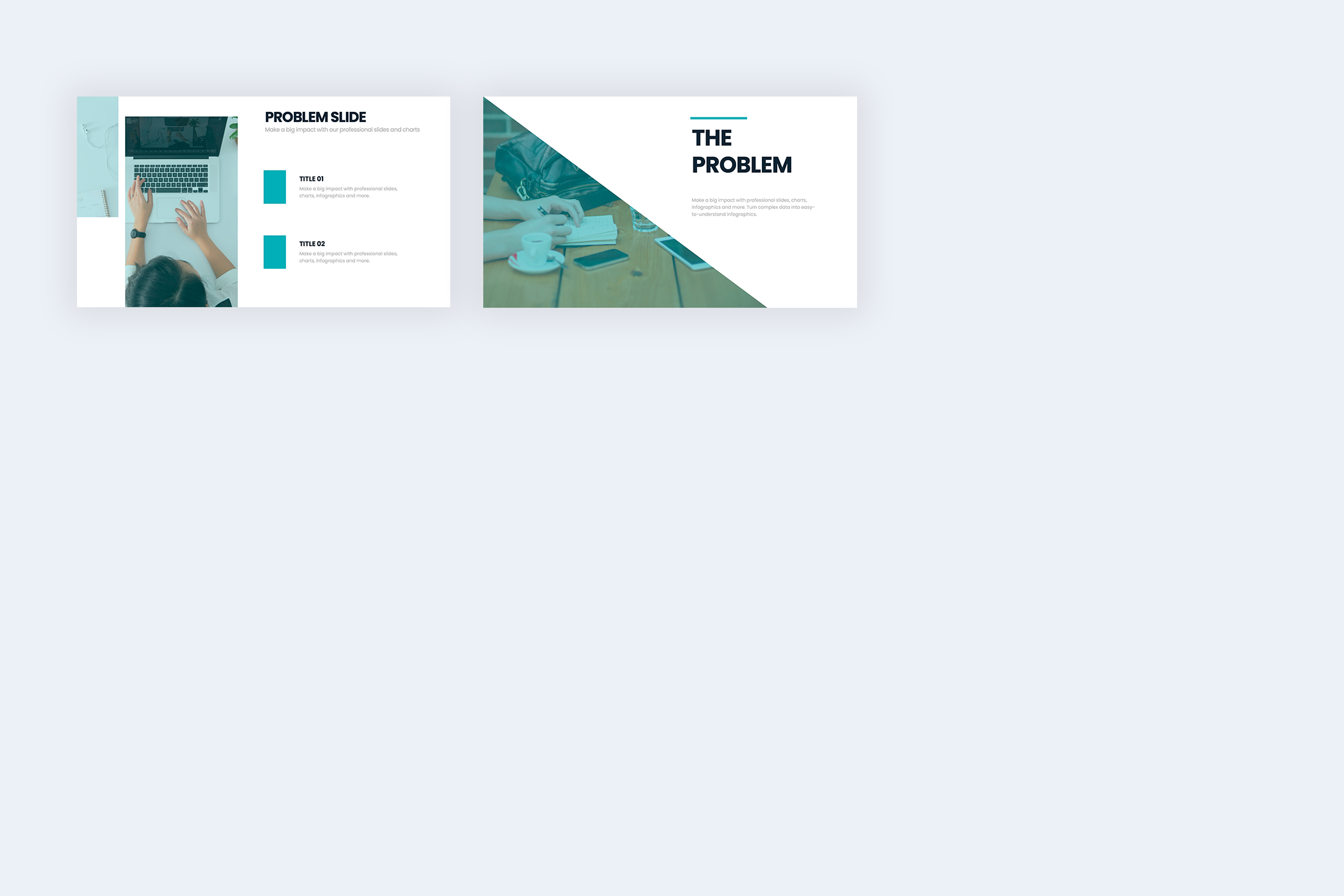 Problem Slides for PowerPoint, Keynote and Google Slides
Every presentation includes a problem and what better way to present your problem then with our Problem Slides. Our slides are a great way of presenting your problem in a single easy to understand slide. With these creative and unique slides you'll be able to engage your audience and properly inform others.                                
These slides are also great for any any presentation that needs to quickly inform your audience of a topic. 
Problem Slides for PowerPoint, Keynote and Google Slides