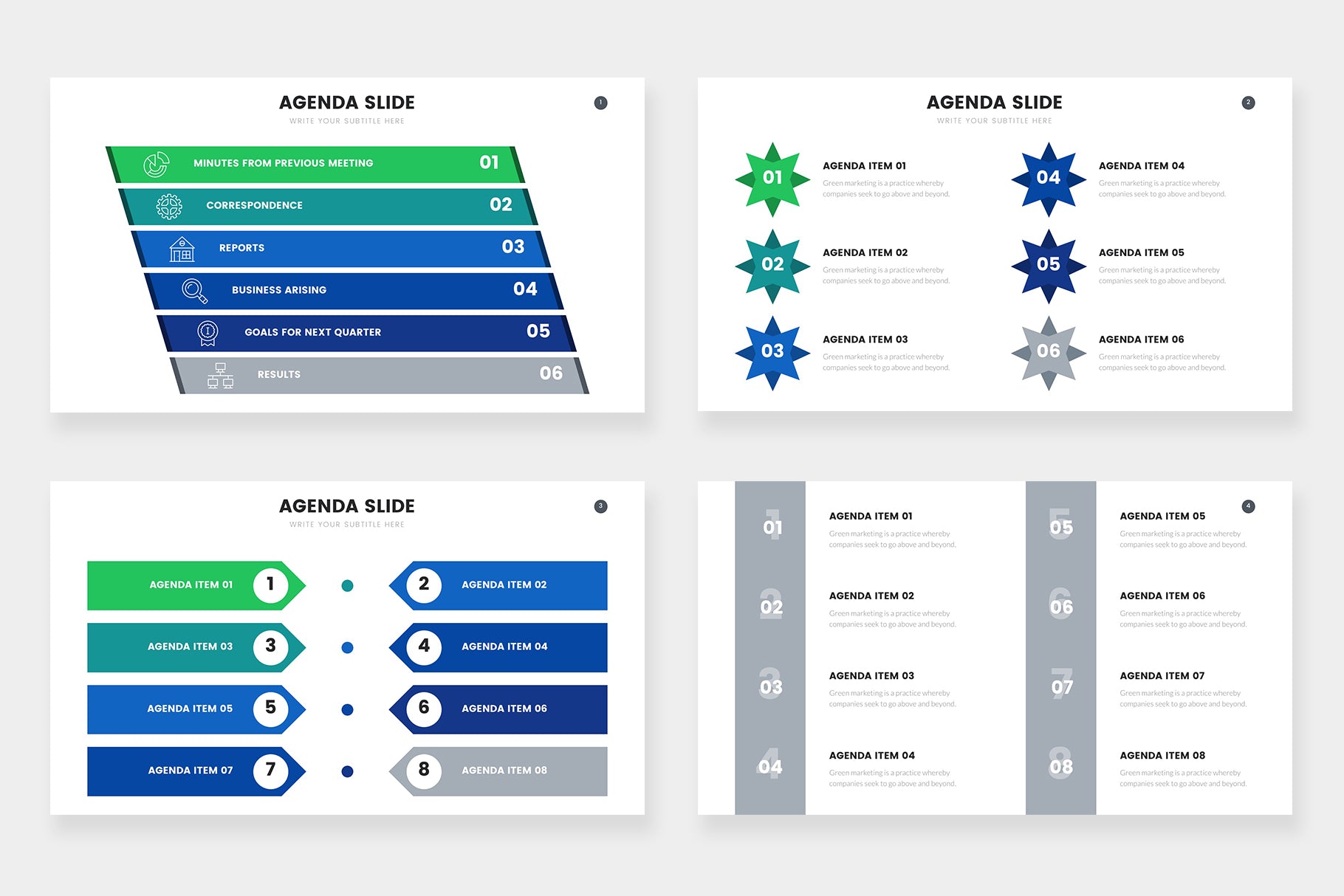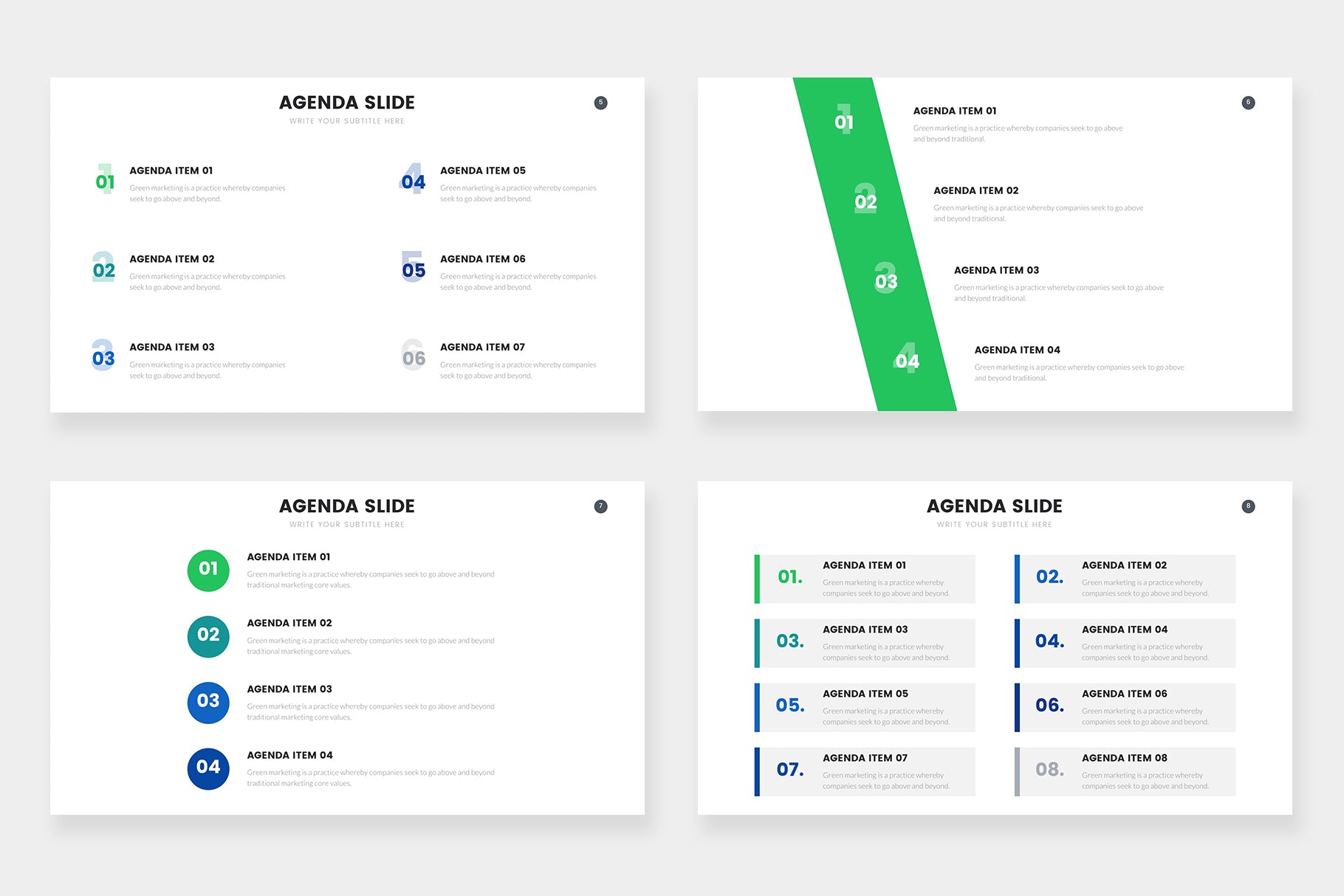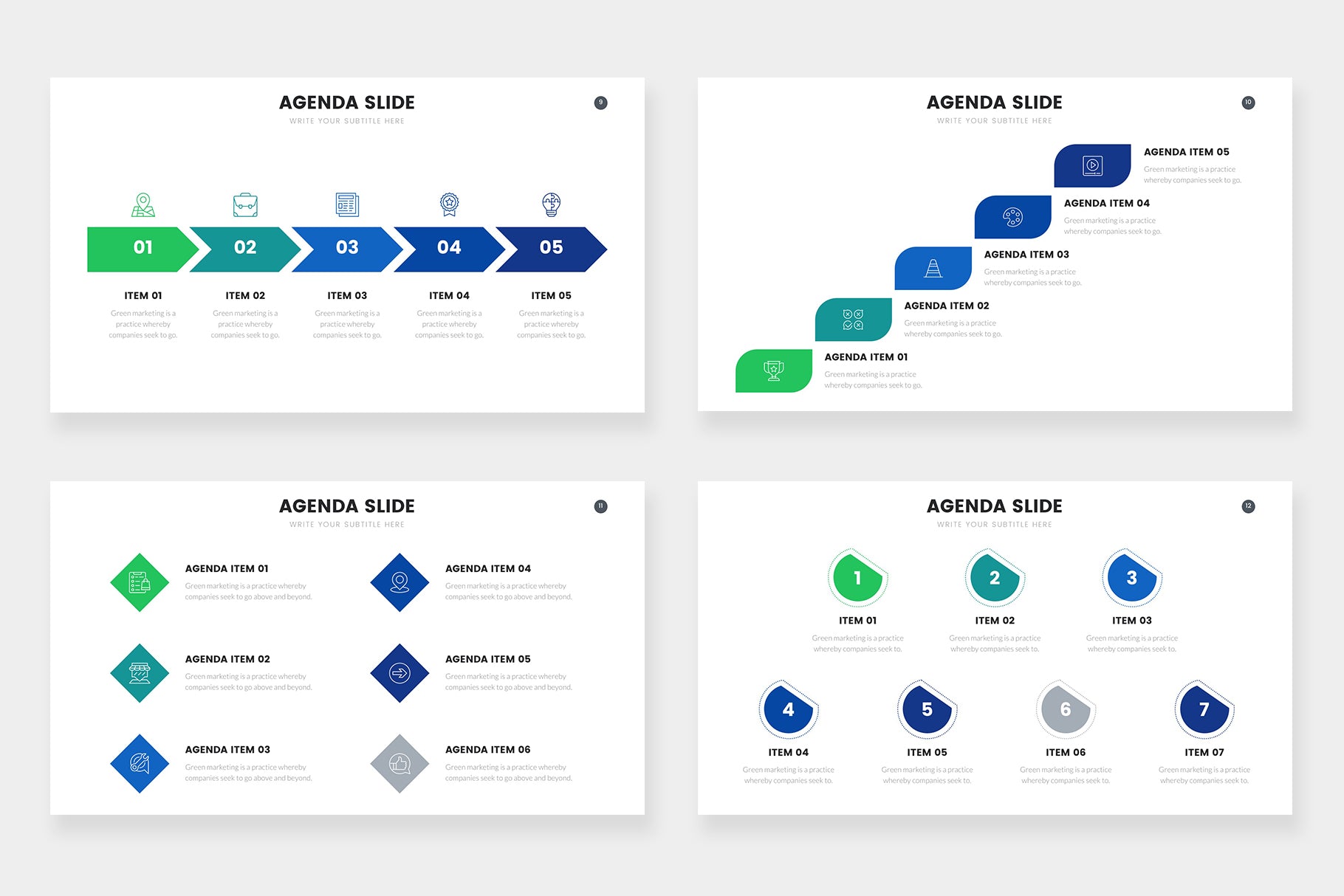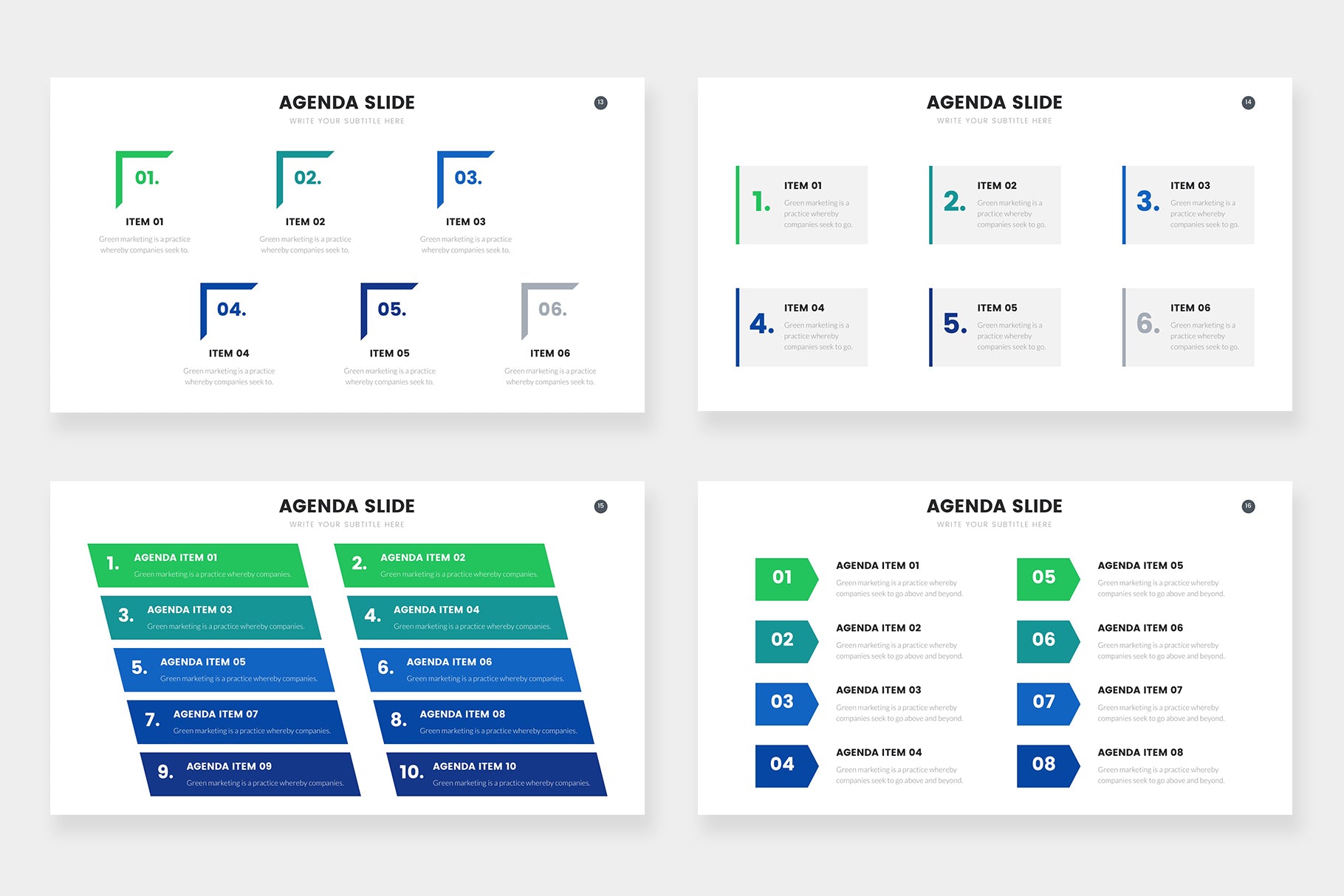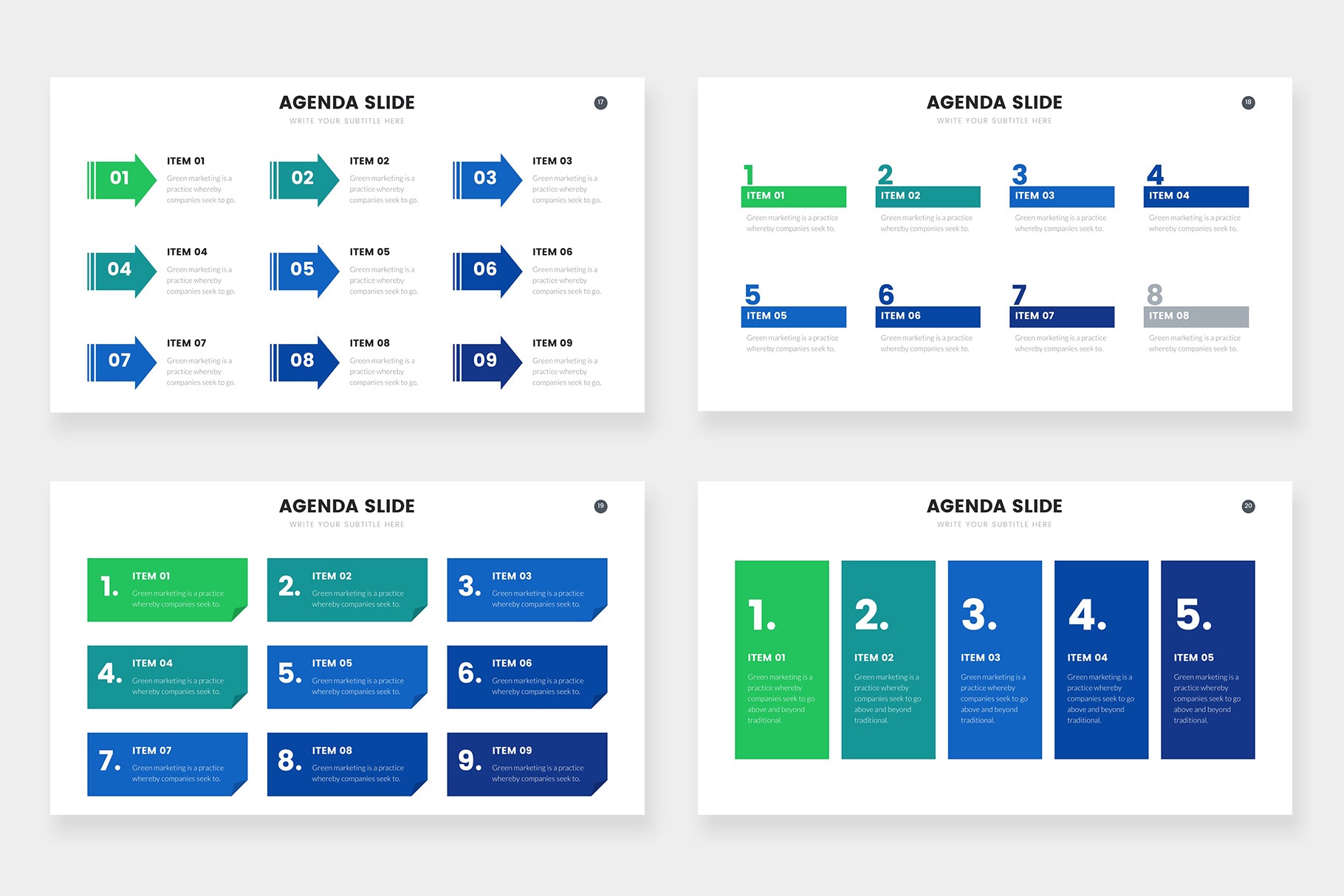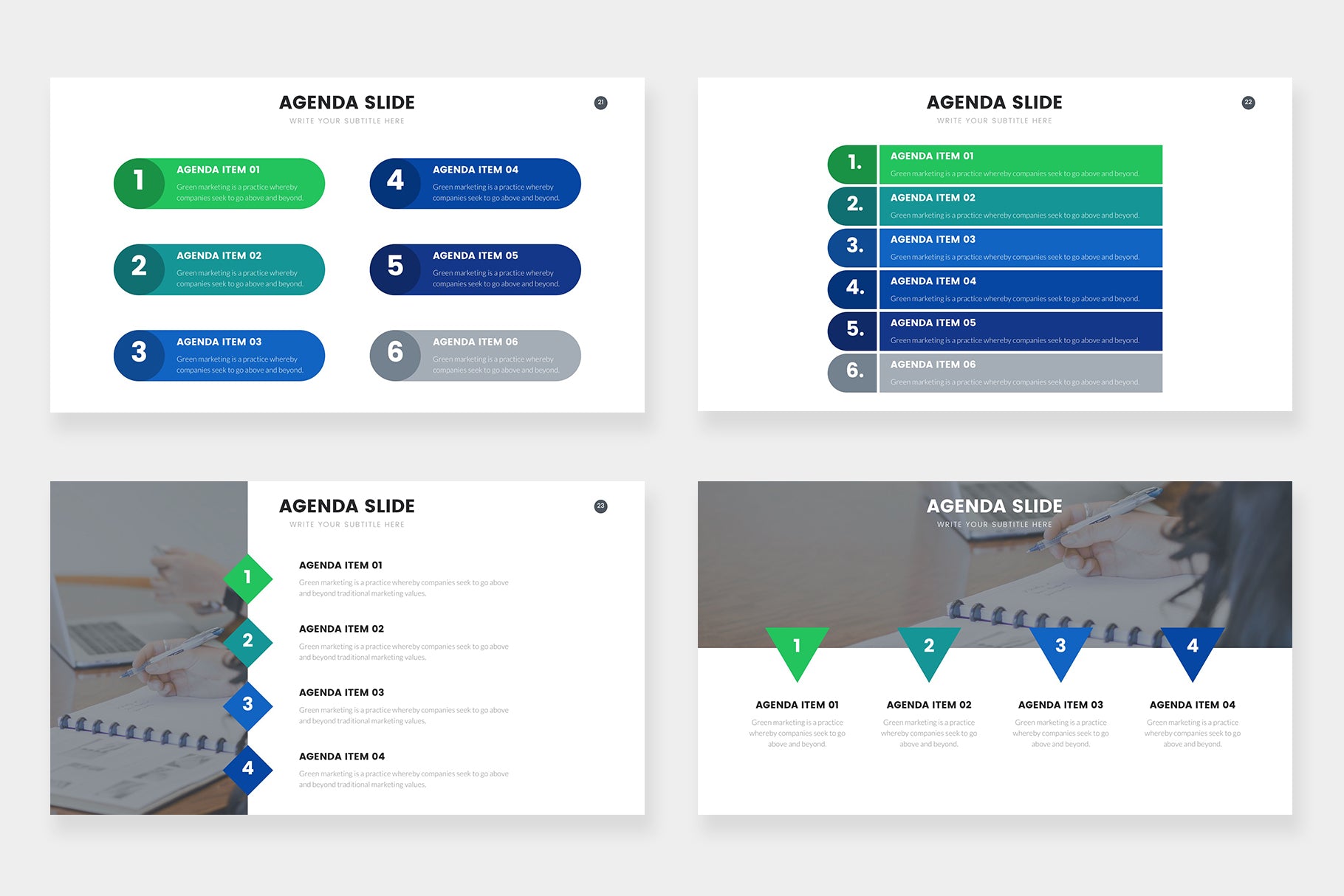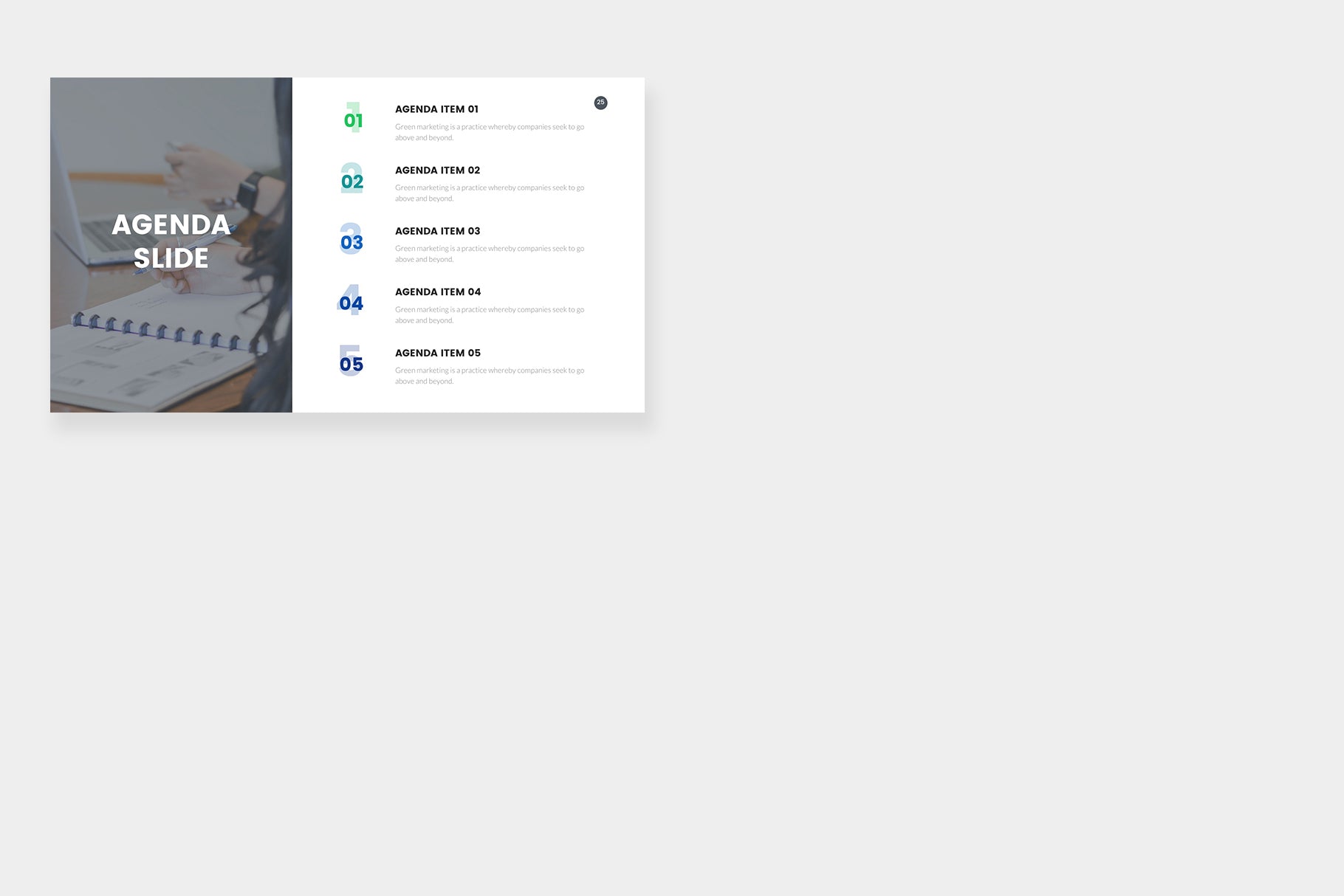 Agenda or List Infographics
Use these Agenda or List Infographics for any project presentation. This is a great and creative way to schedule your team members and prioritize events. You can also create lists with these infographics for your every day use or important tasks in the office.  

Not only can they help you stay organized but they're completely editable and can match your companies color scheme. You can also use these Infographics as a table of contents or as goals for the office to accomplish.