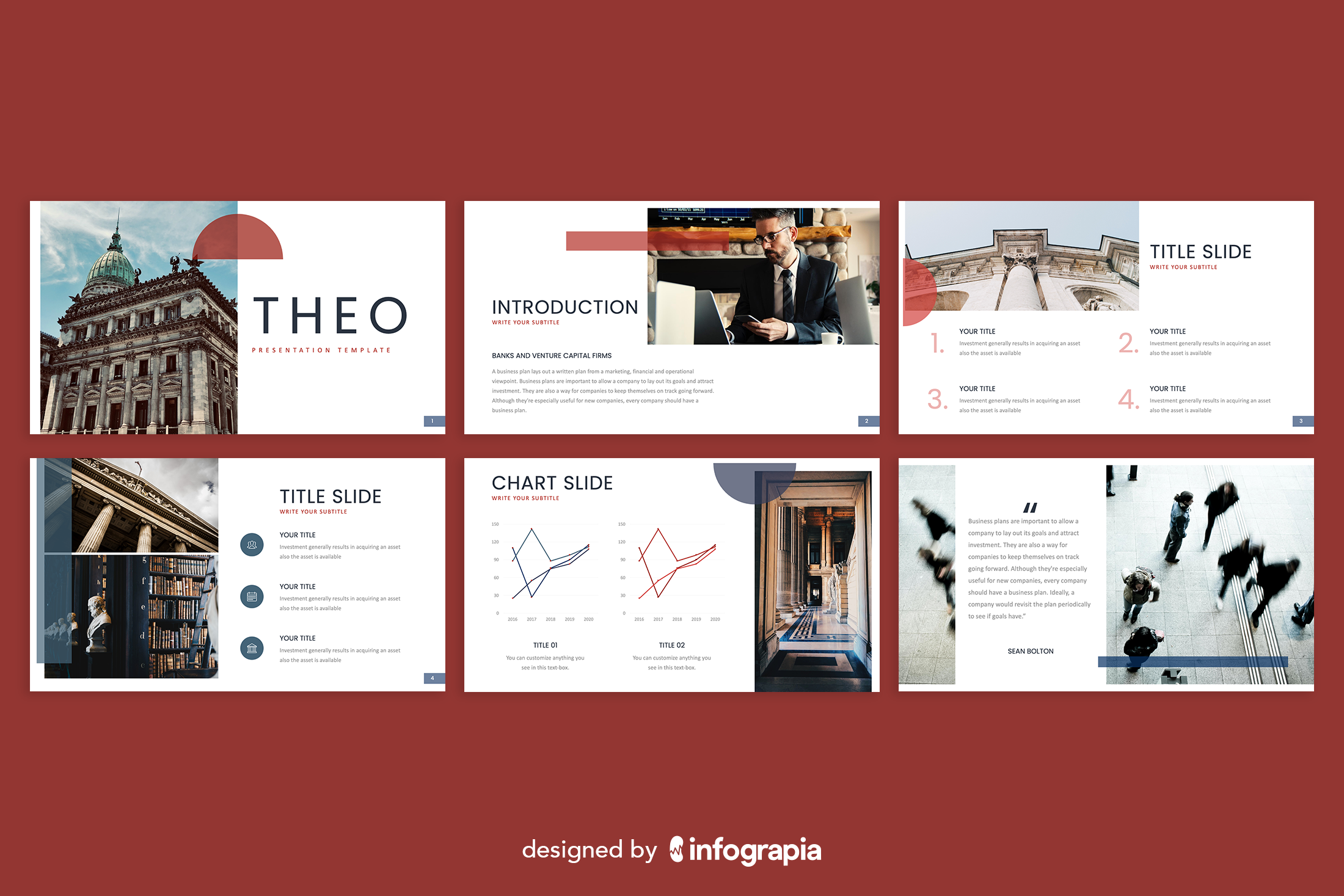 Theo Powerpoint Template
Theo business Powerpoint template is the right choice for all your presentation design needs.
When designing your presentation, you want a wide range of template designs to choose from, along with the ability to rapidly move text and images into place on the slides. Theo business Powerpoint template fulfills both these needs with its simple drag and drops feature, that works alongside placeholder fields and can be replaced quickly with your intended material.
Please Note: Stock photos are not included.