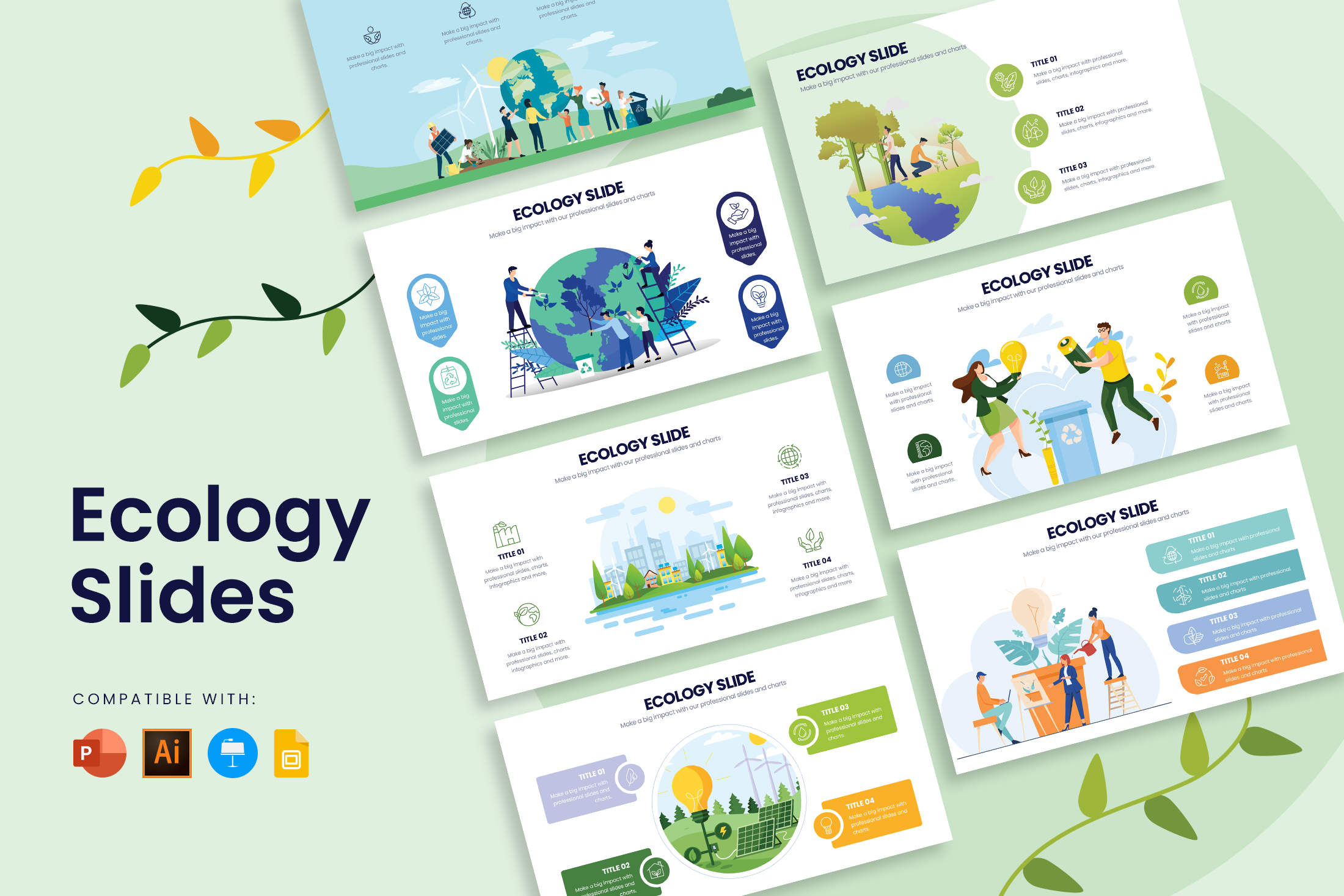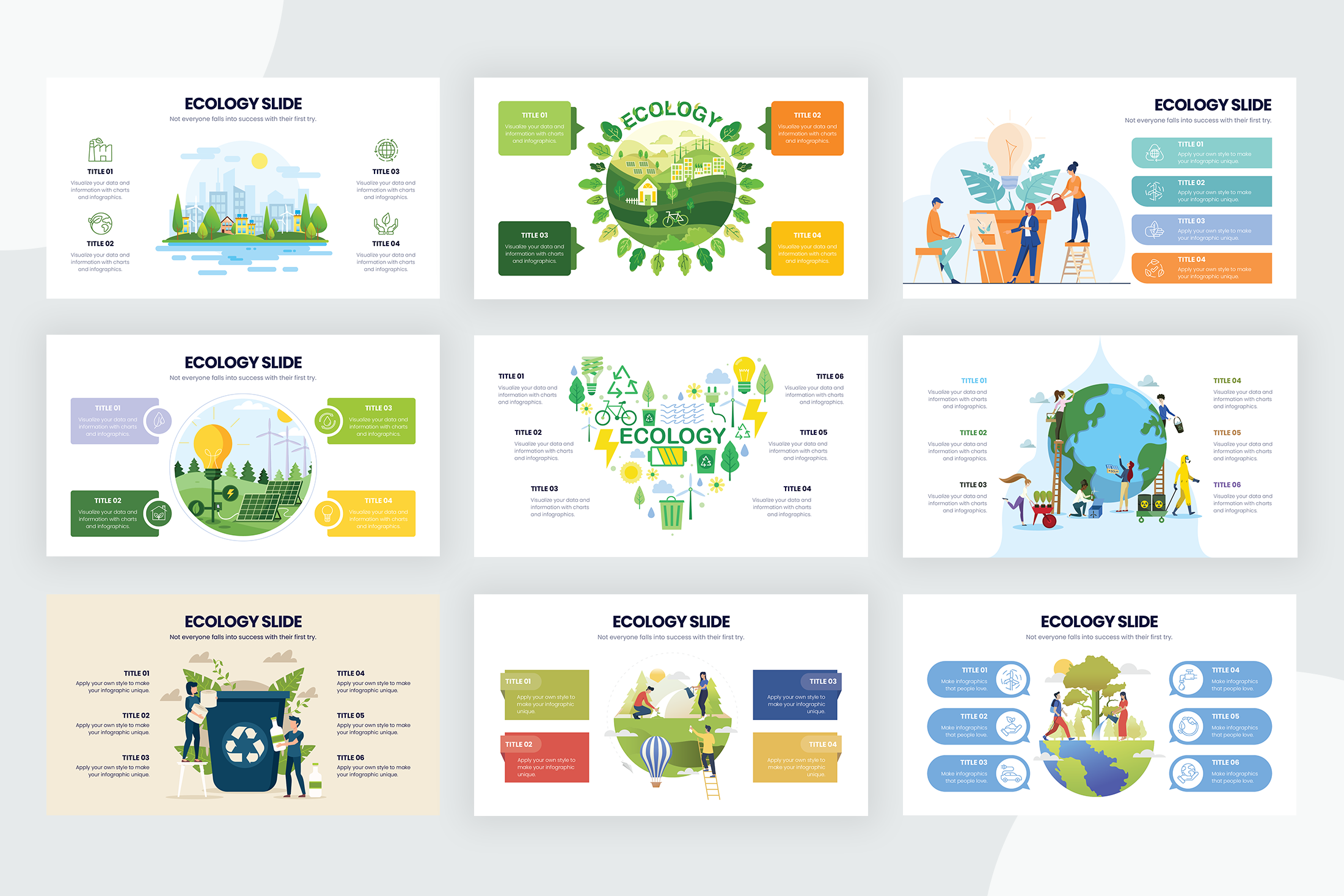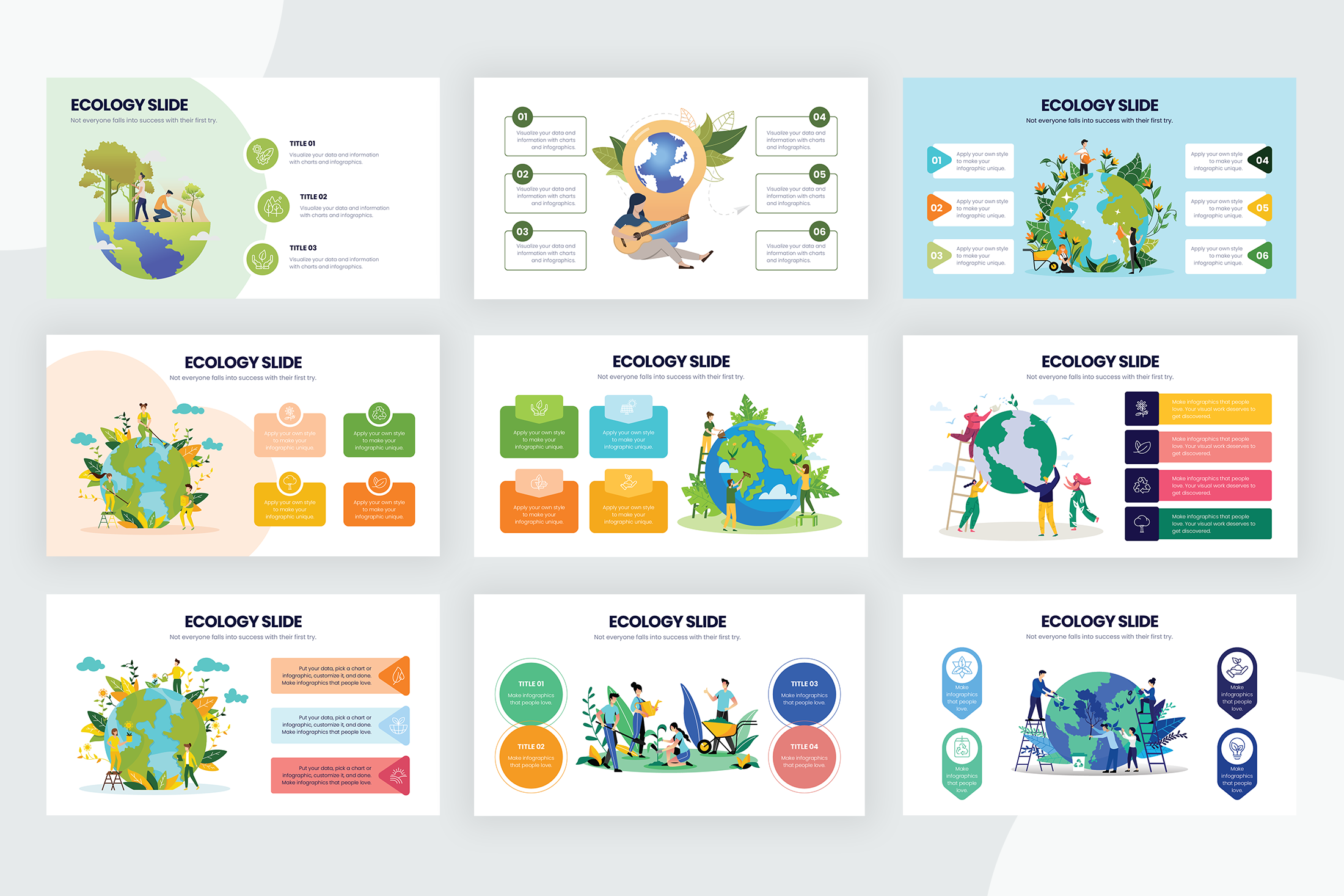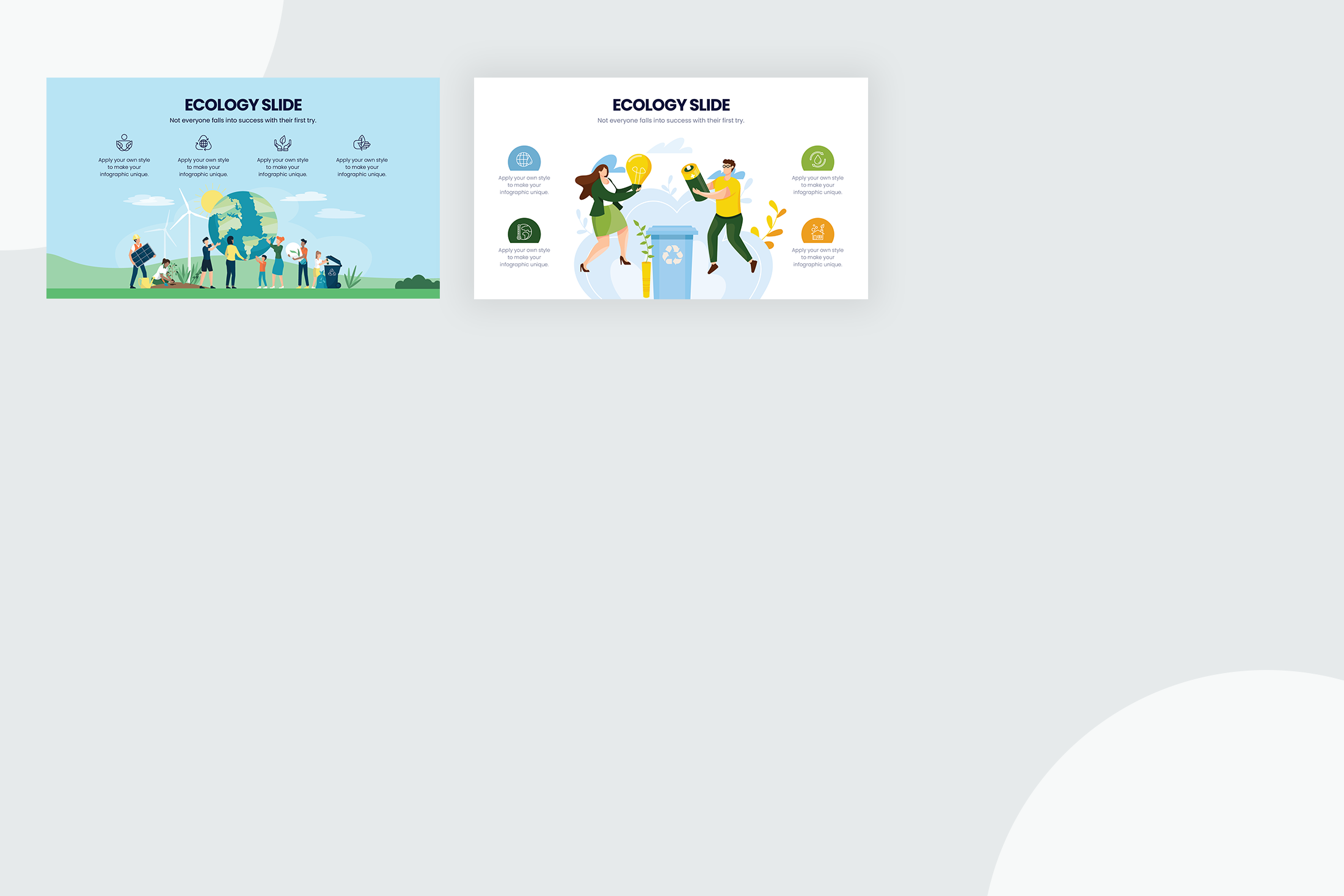 Ecology Infographic Templates for Powerpoint, Keynote, Google Slides and Illustrator
Whether you're looking for Ecology illustrations for your presentation or educate others in a creative way these infographics are perfect for just that. Popular topics for ecology are recycling, natural fuels, and how to take care of our planet. 

You could use these infographics to inform others of the benefits of recycling and how to recycle. Another great and informative topic is how great natural energy can be and how long it can take to fully convert into clean energy. 
Ecology Infographic Templates for Powerpoint, Keynote, Google Slides and Illustrator