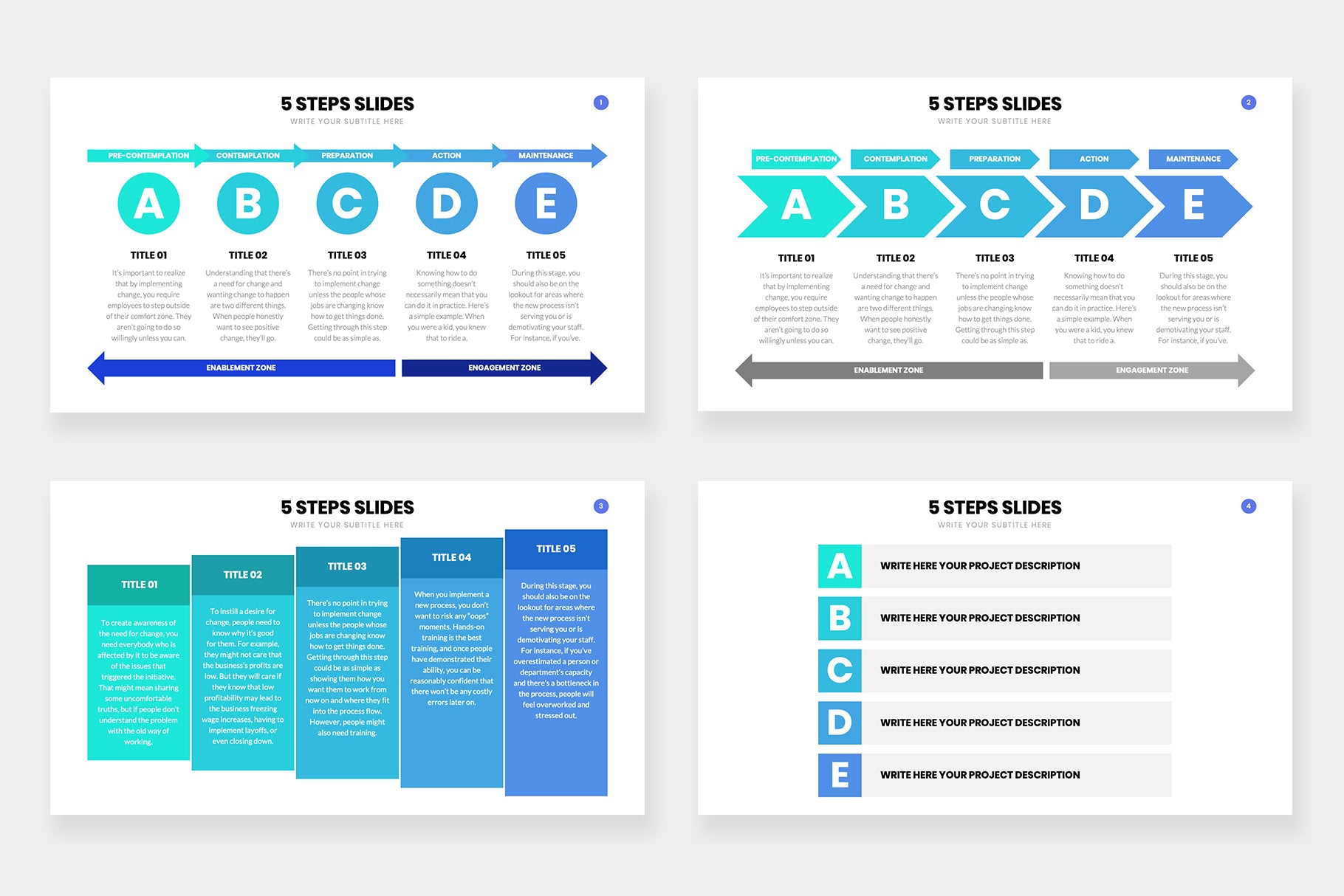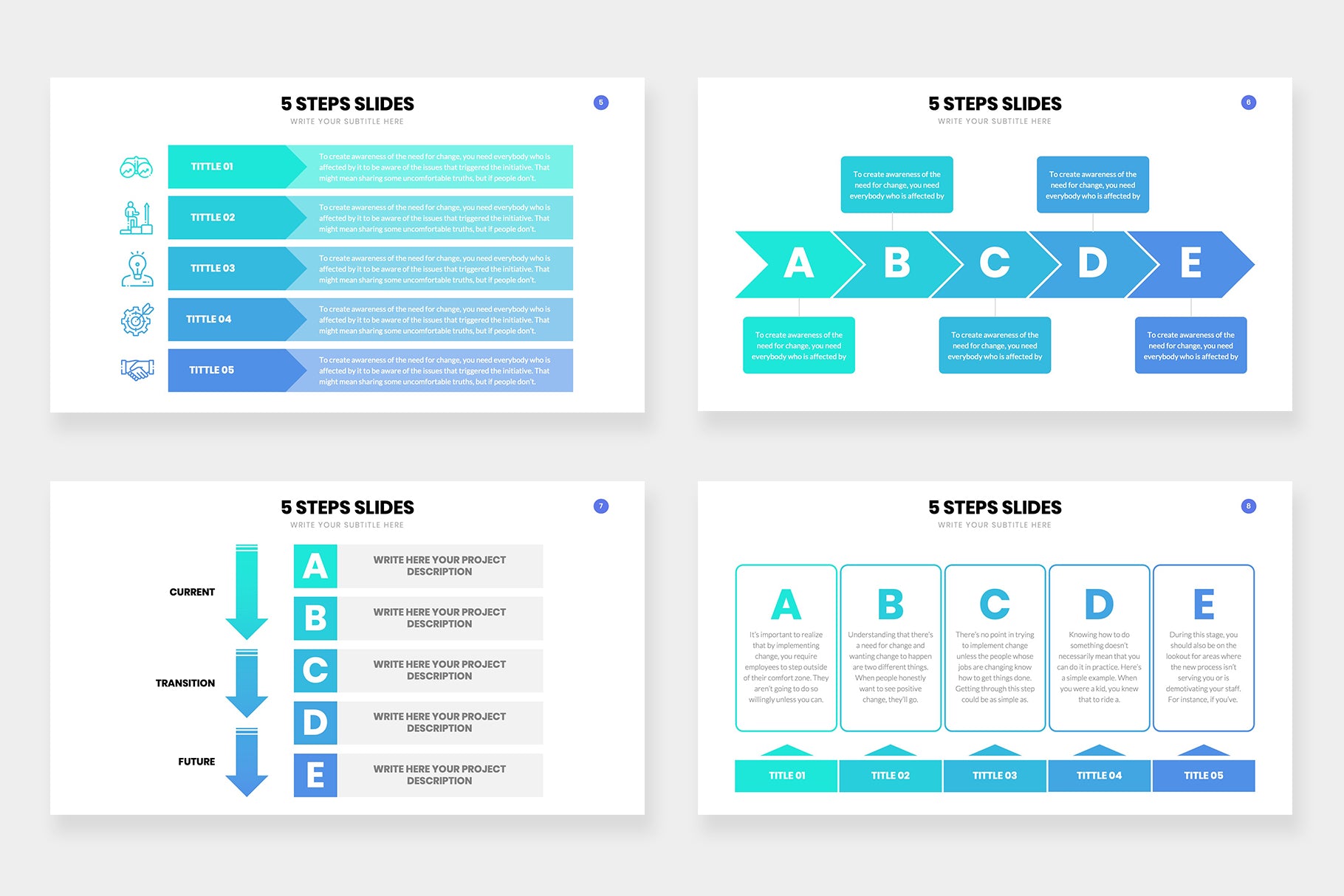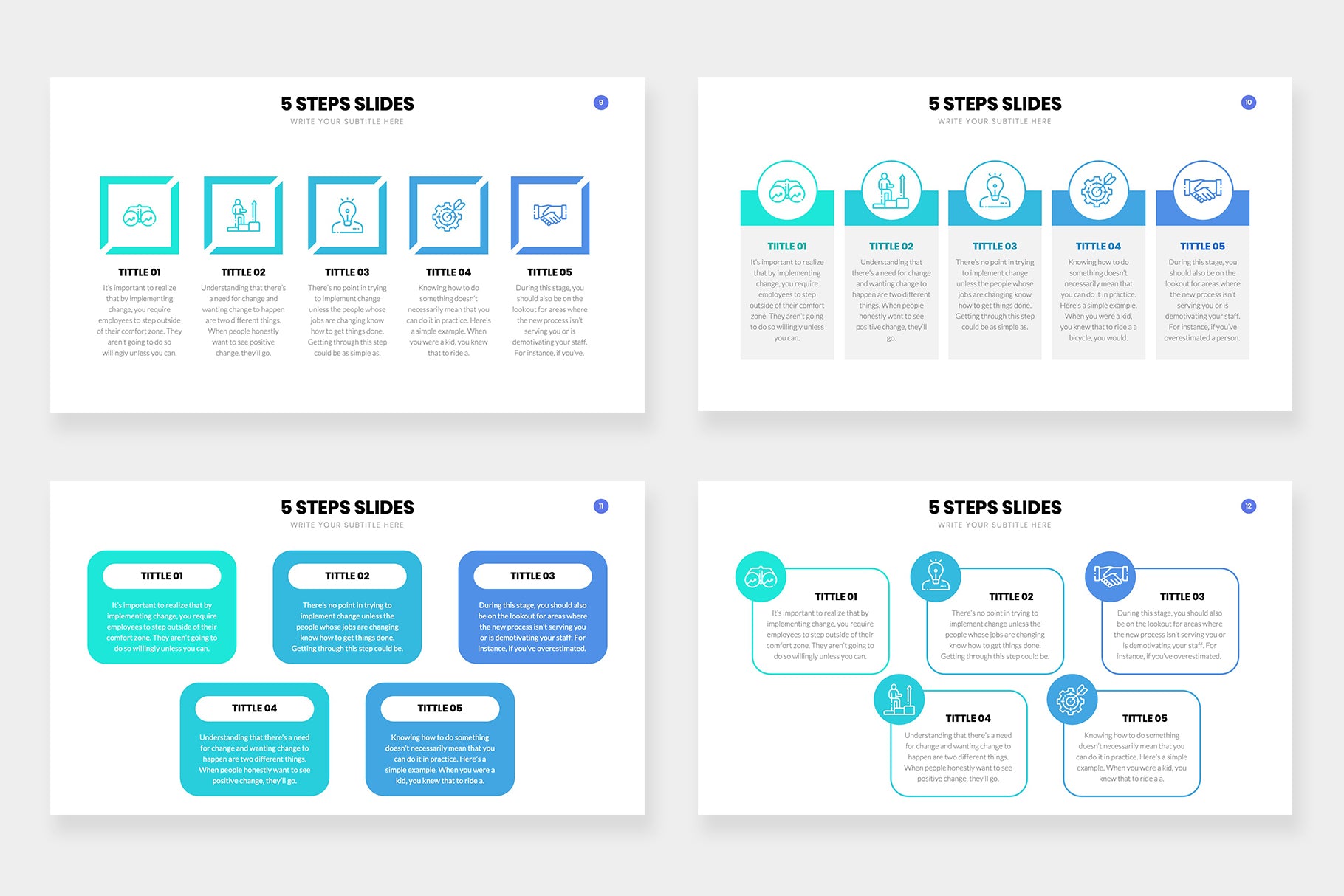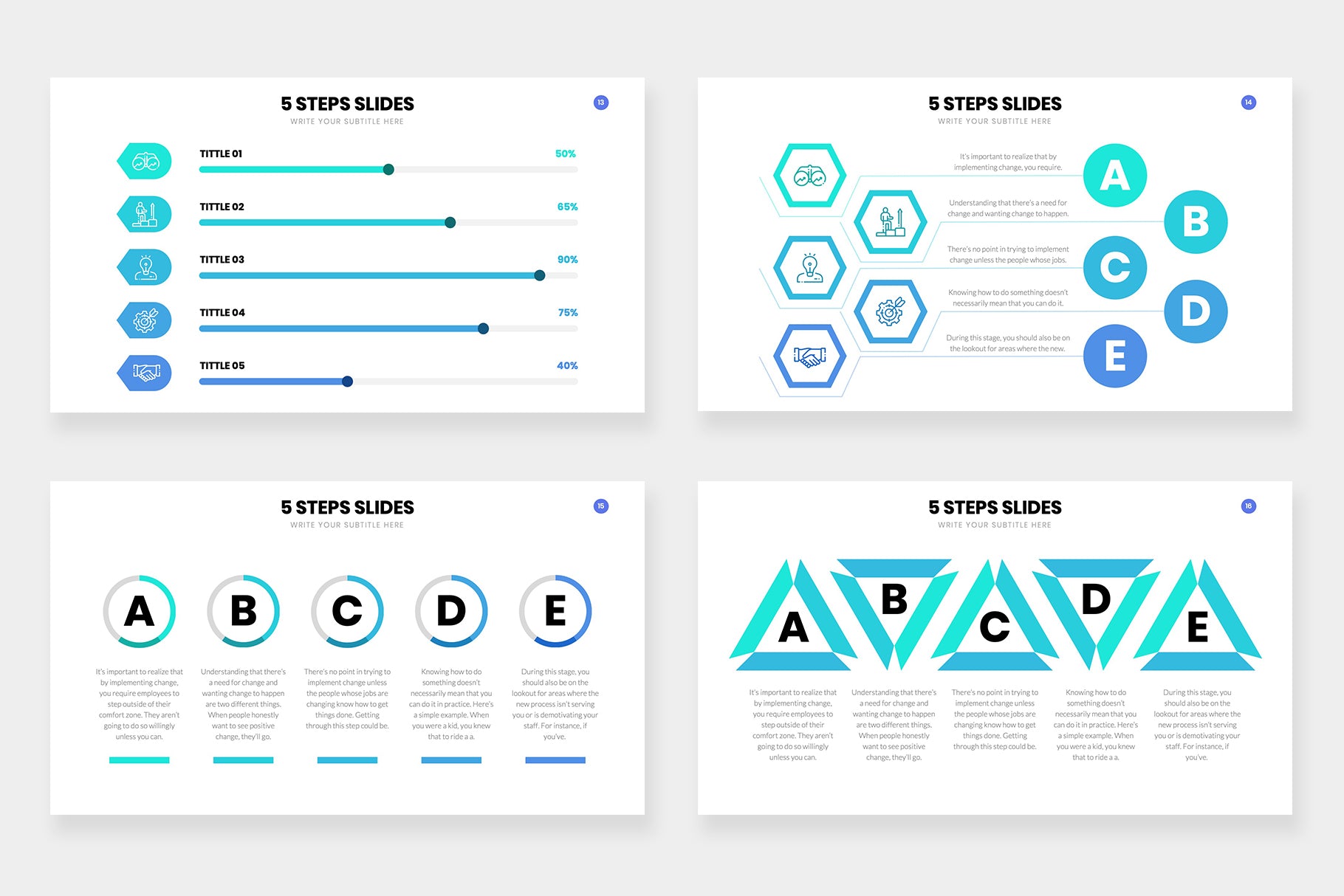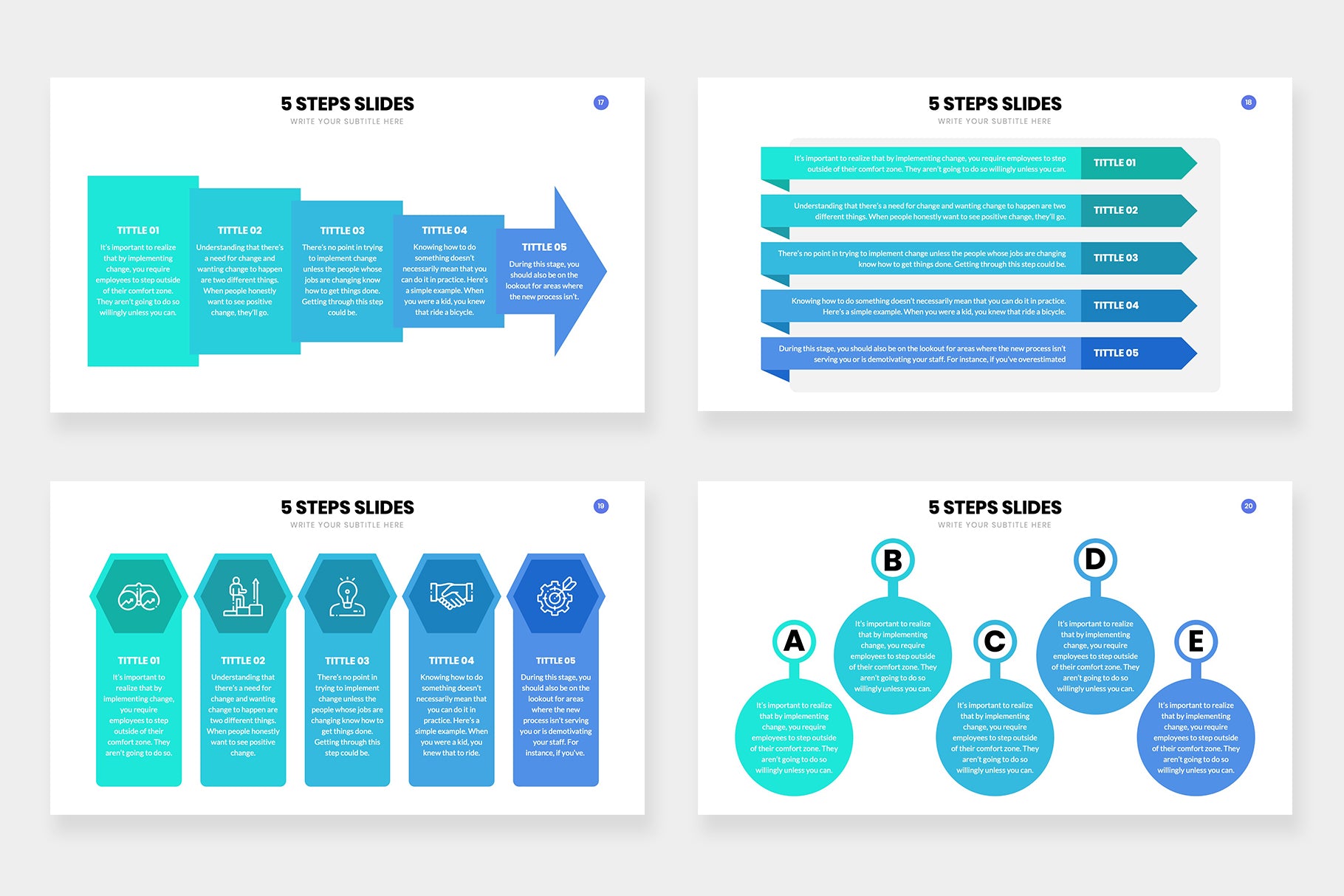 5 Step Infographic Slides
Highlight key points with our visually compelling 5 Step infographics. These infographics are great for research, design, business or educational presentations to define goals in a creative way. Whether you're a Project Manager or Teacher these 5 Step Infographics are great for anyone.
You can change colors, fonts, text, and add pictures to these infographics easily. With a variety of slides all following the same 5 step process you're sure to find the perfect slide for you.