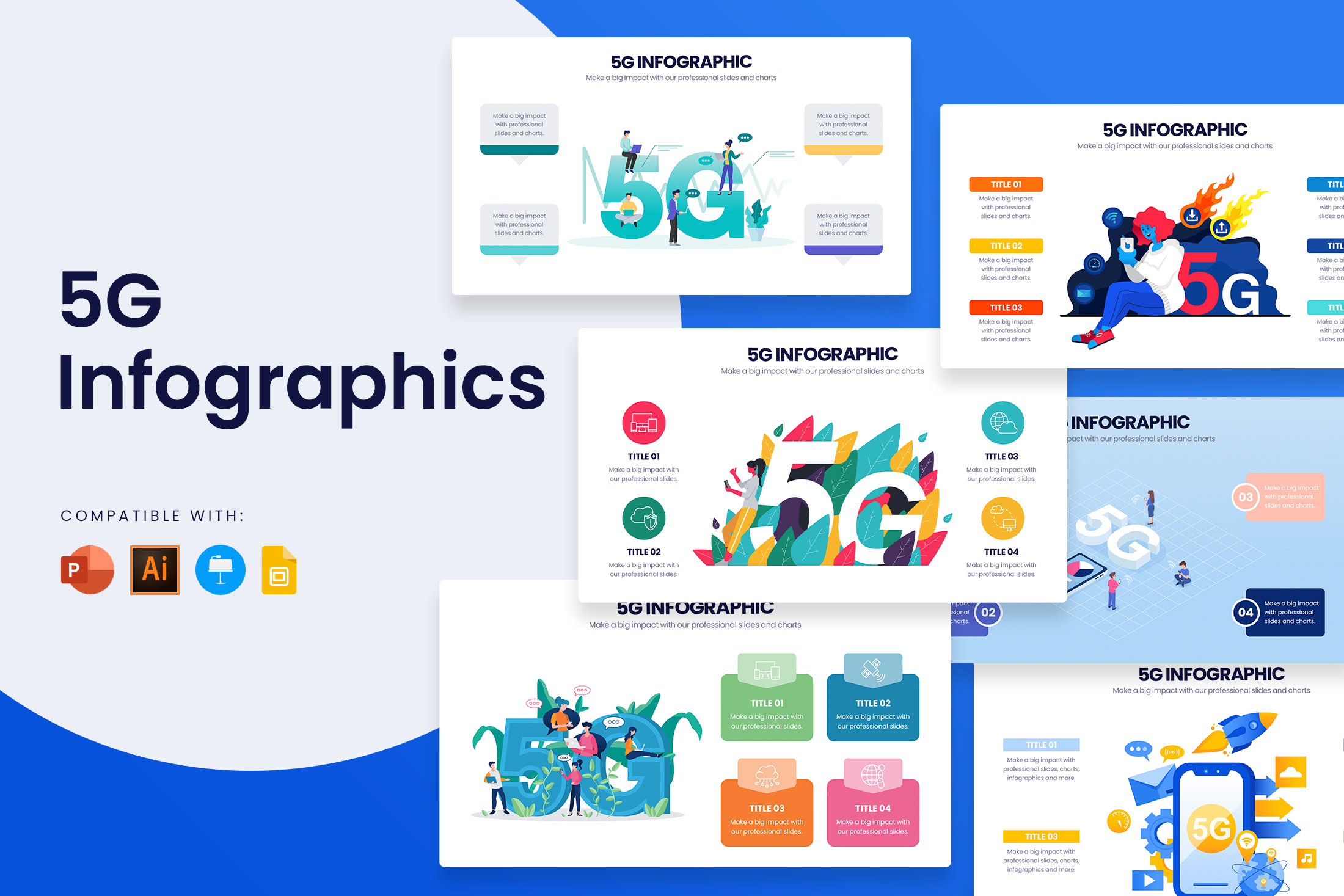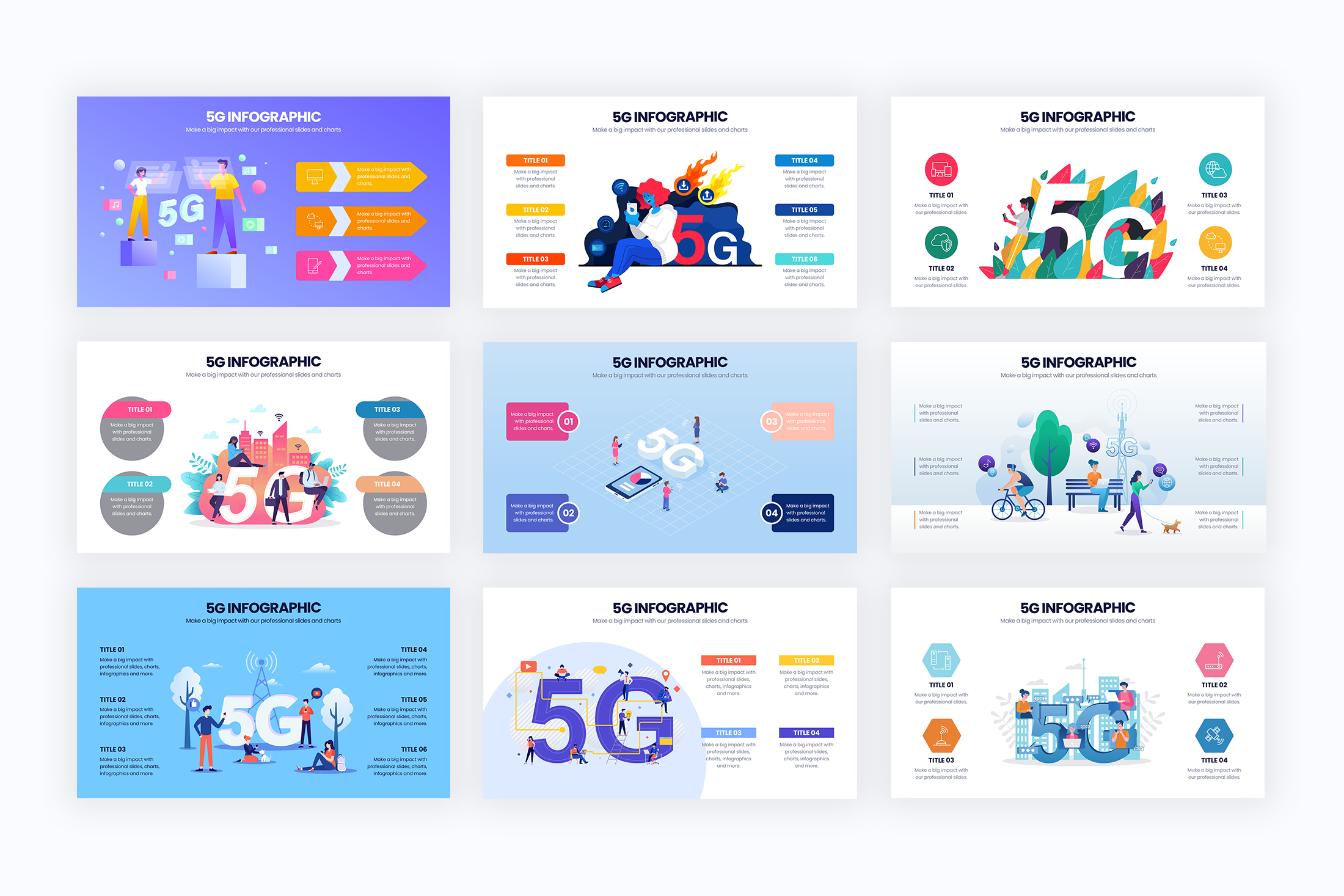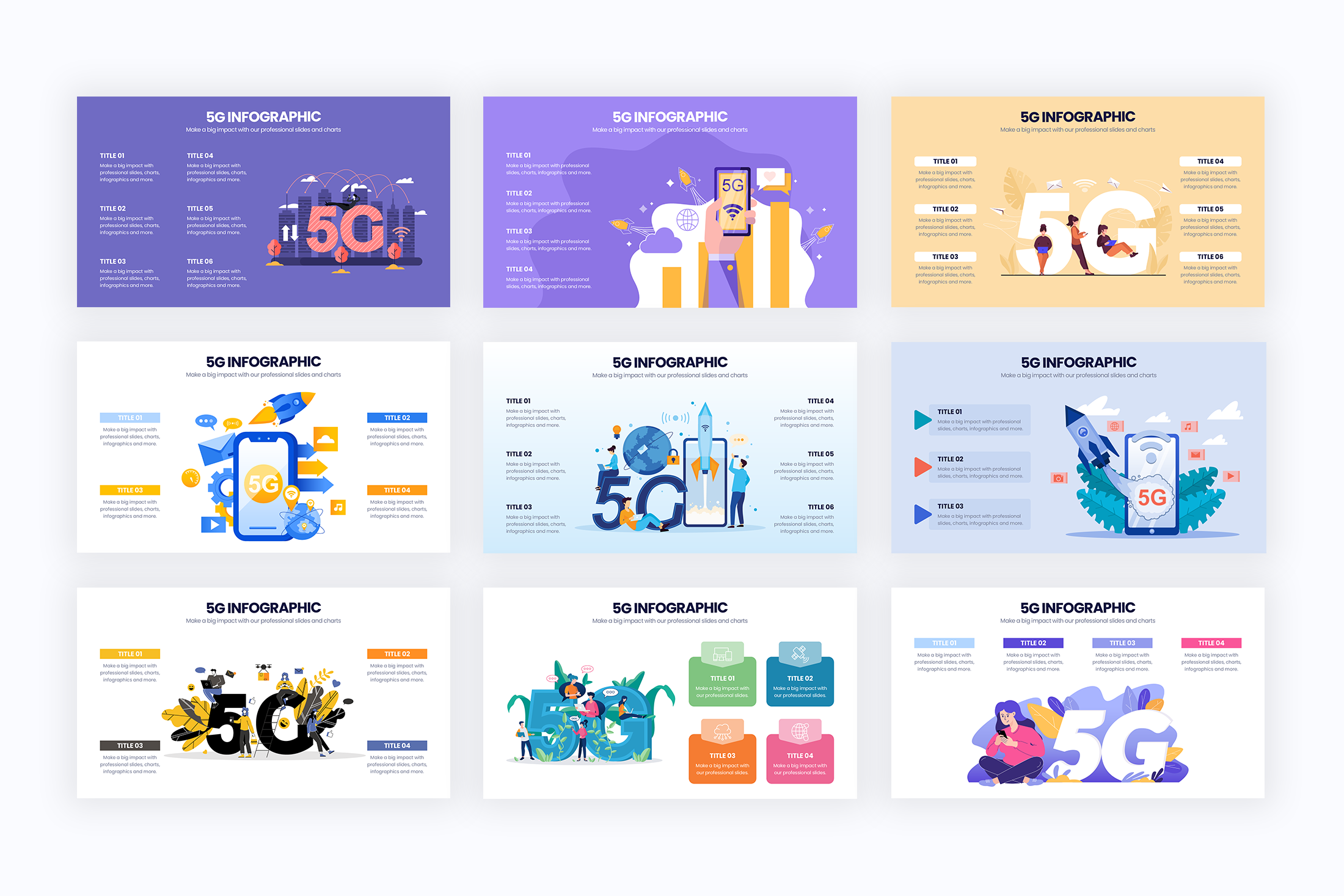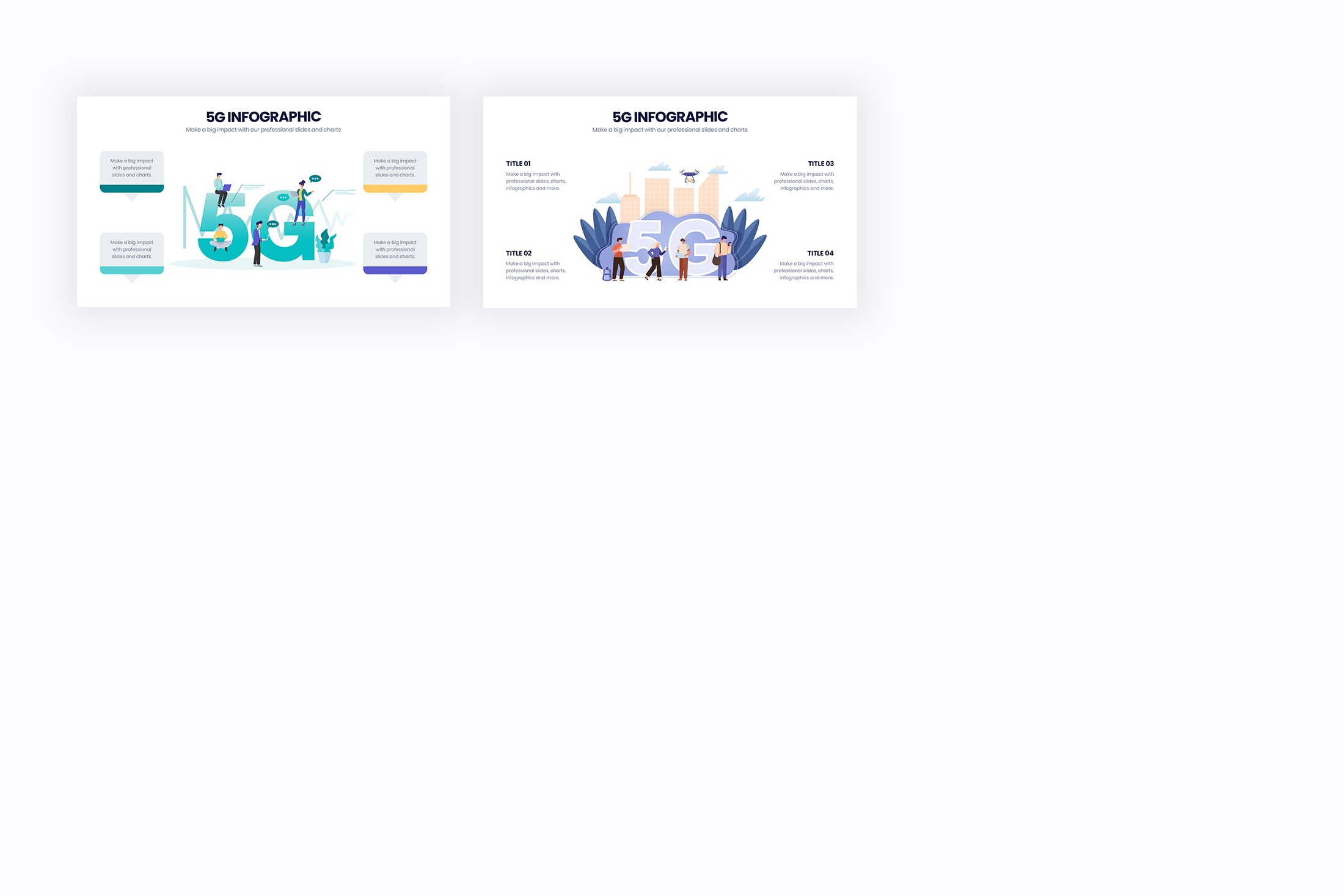 5G Infographic Templates
The next technological breakthrough is here and it is called 5G. This new and improved 5G network is here to stay and improve the telecom market with faster internet speed. These 5G Infographics are great way to creatively inform and teach anyone about this revolutionary breakthrough in technology. 
You could use these infographics to inform your team how the 5G network works, it's advantages and problems. A great topic to explain is how fast the 5G network will be and how long it will take for todays technology to catch up.