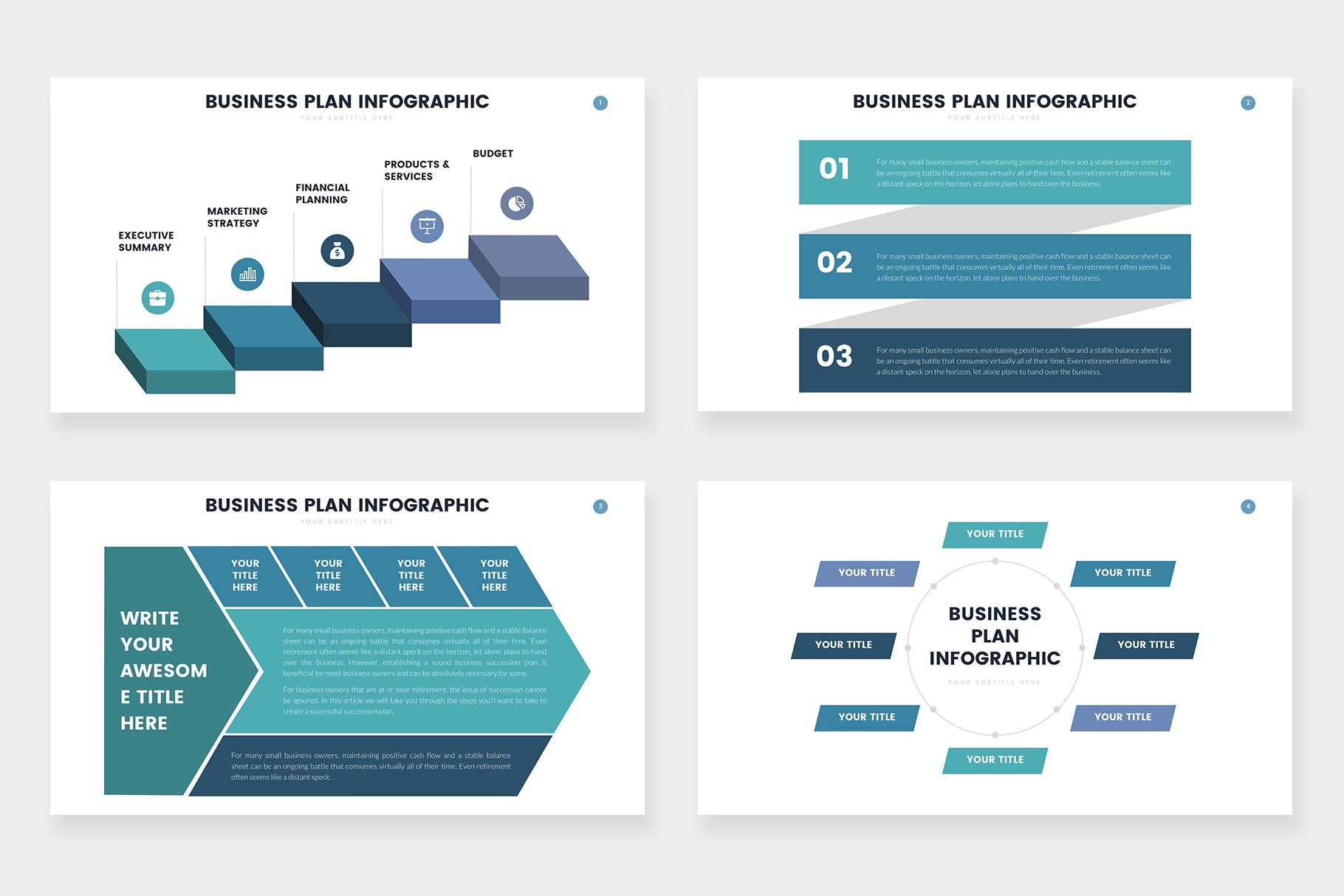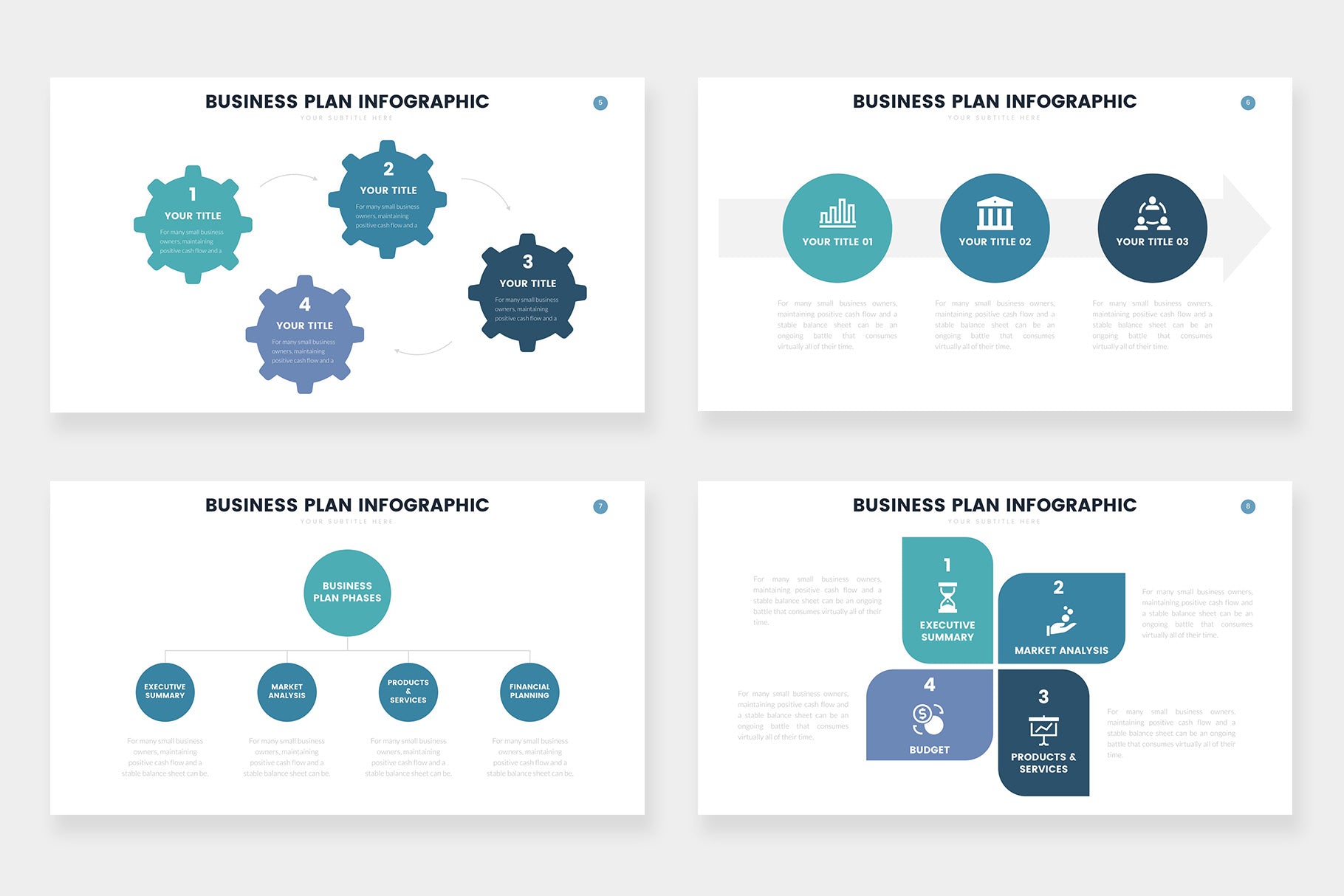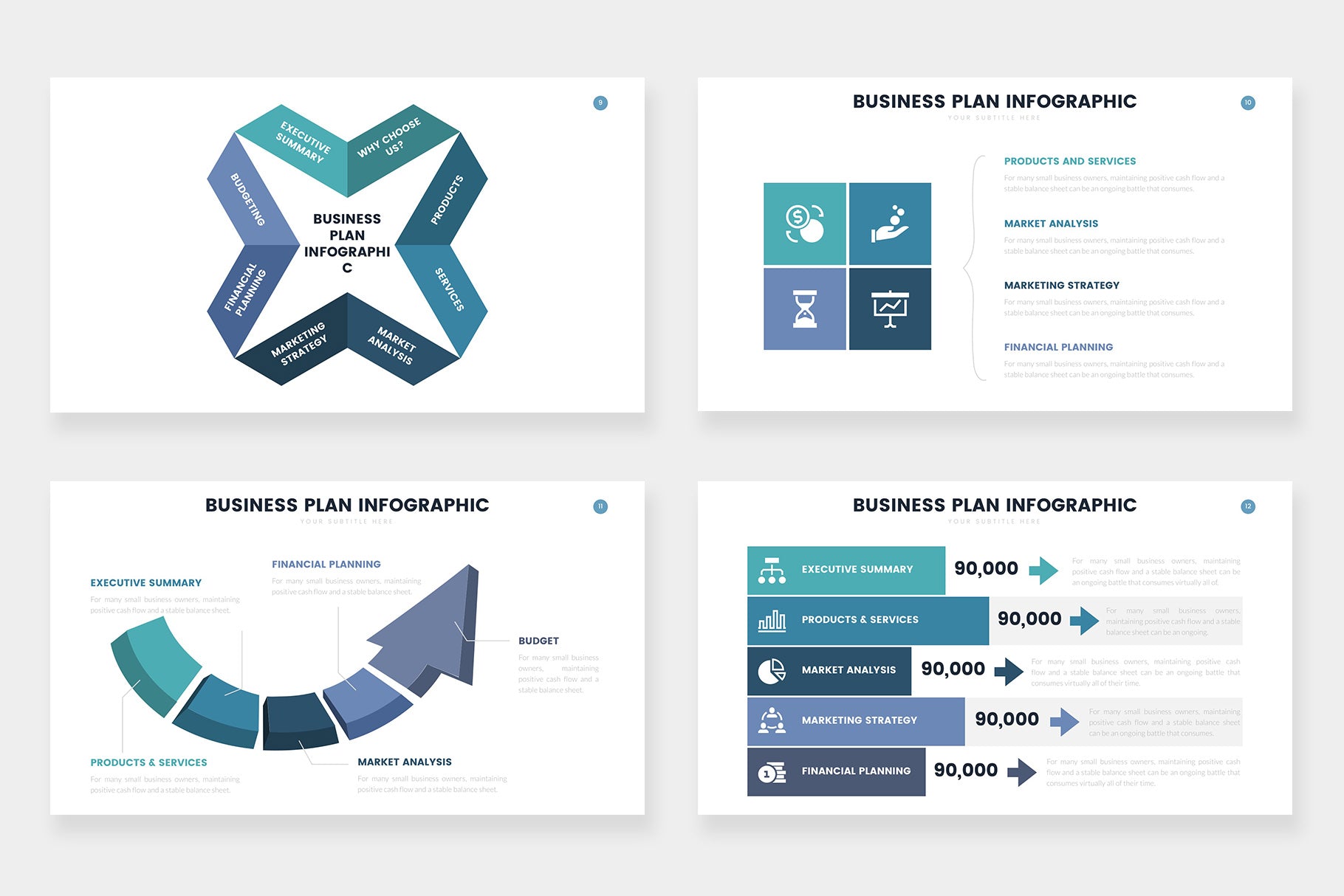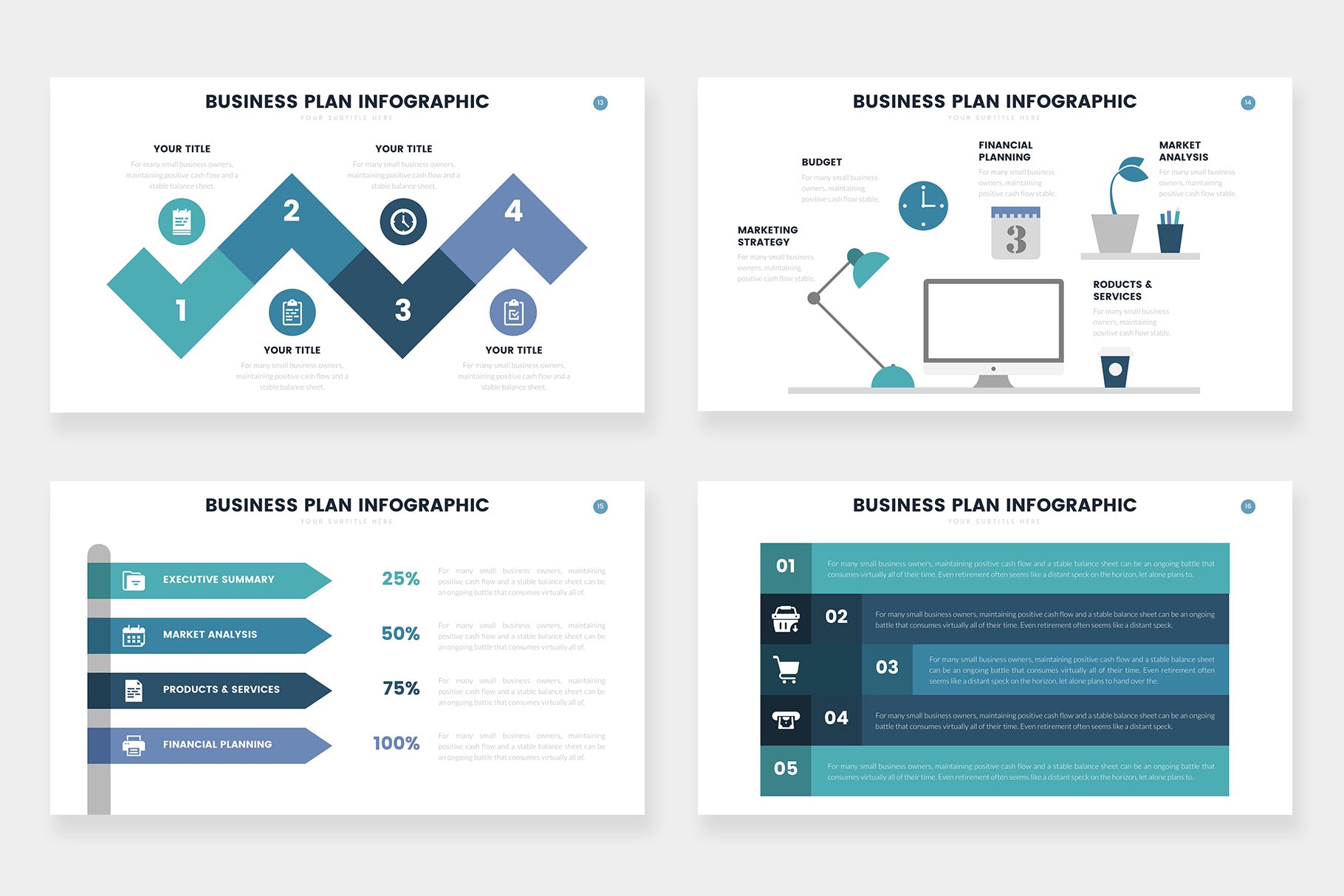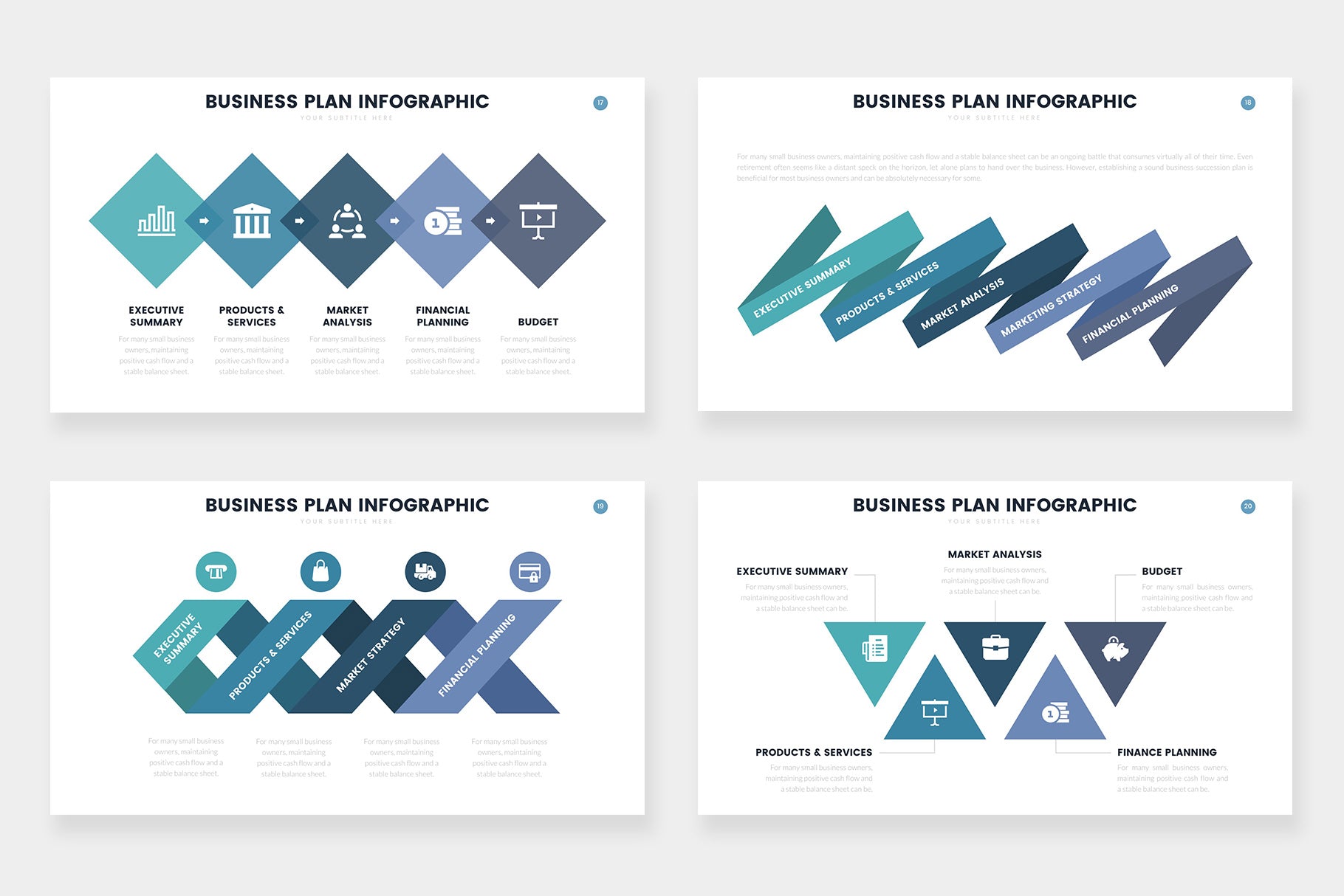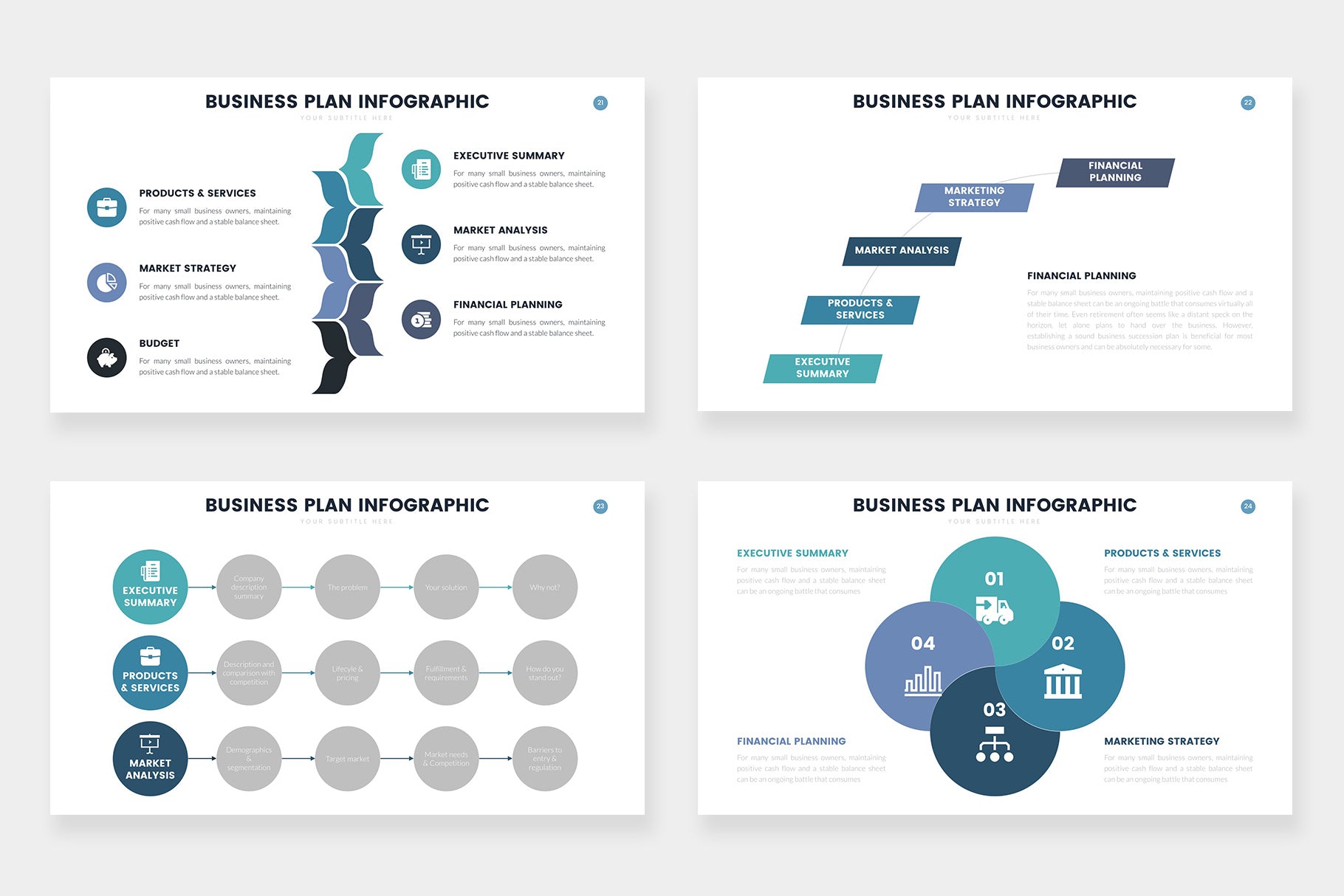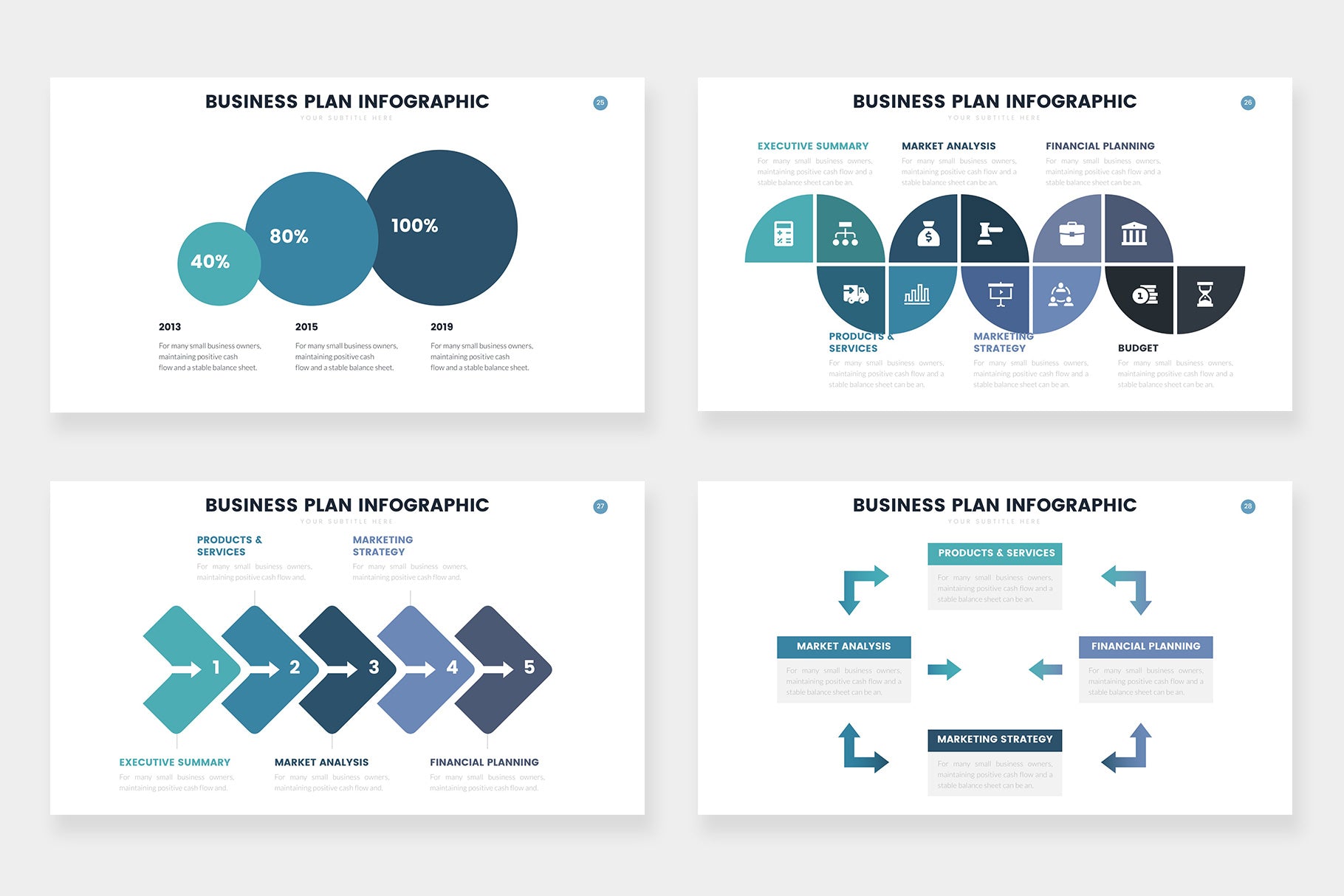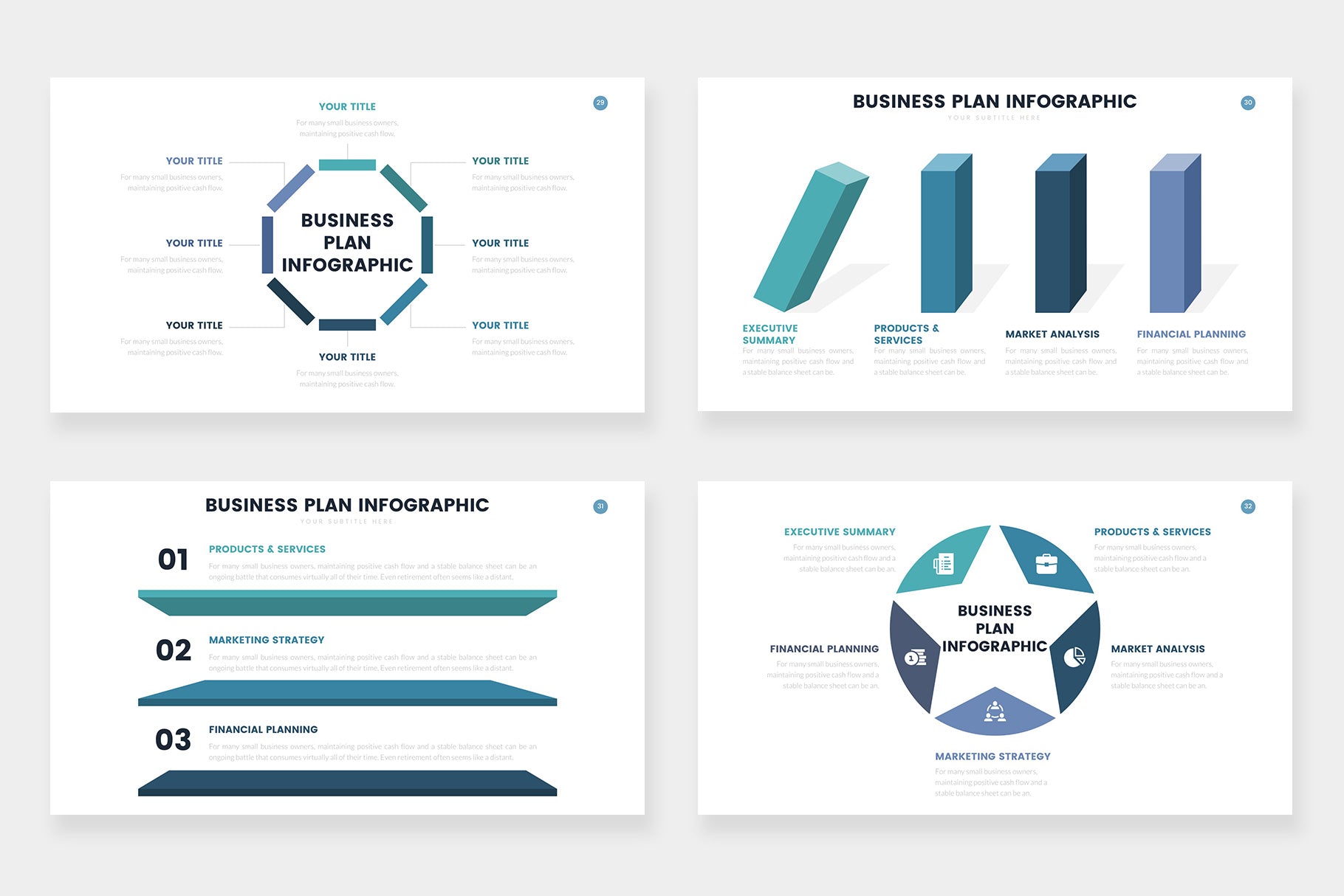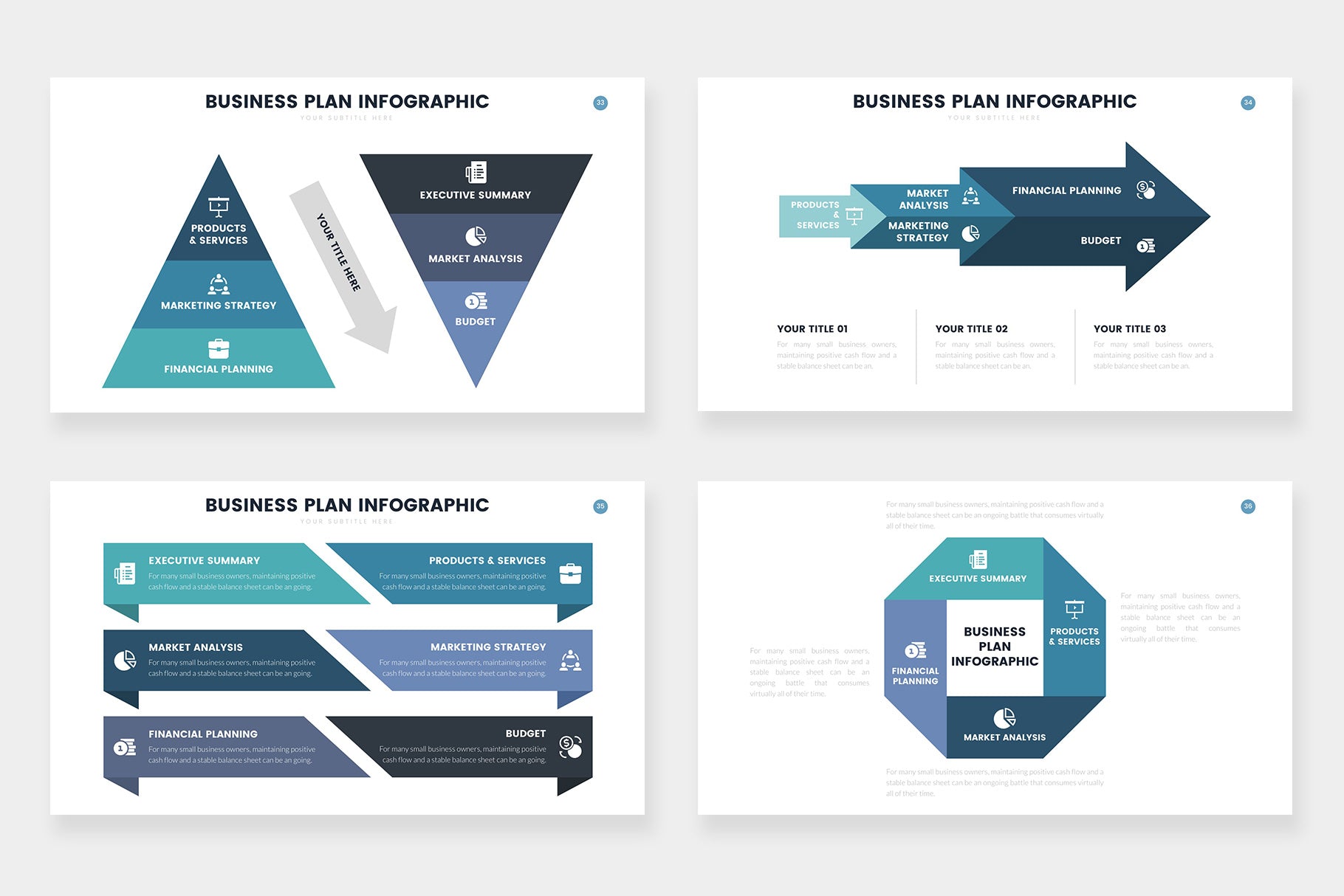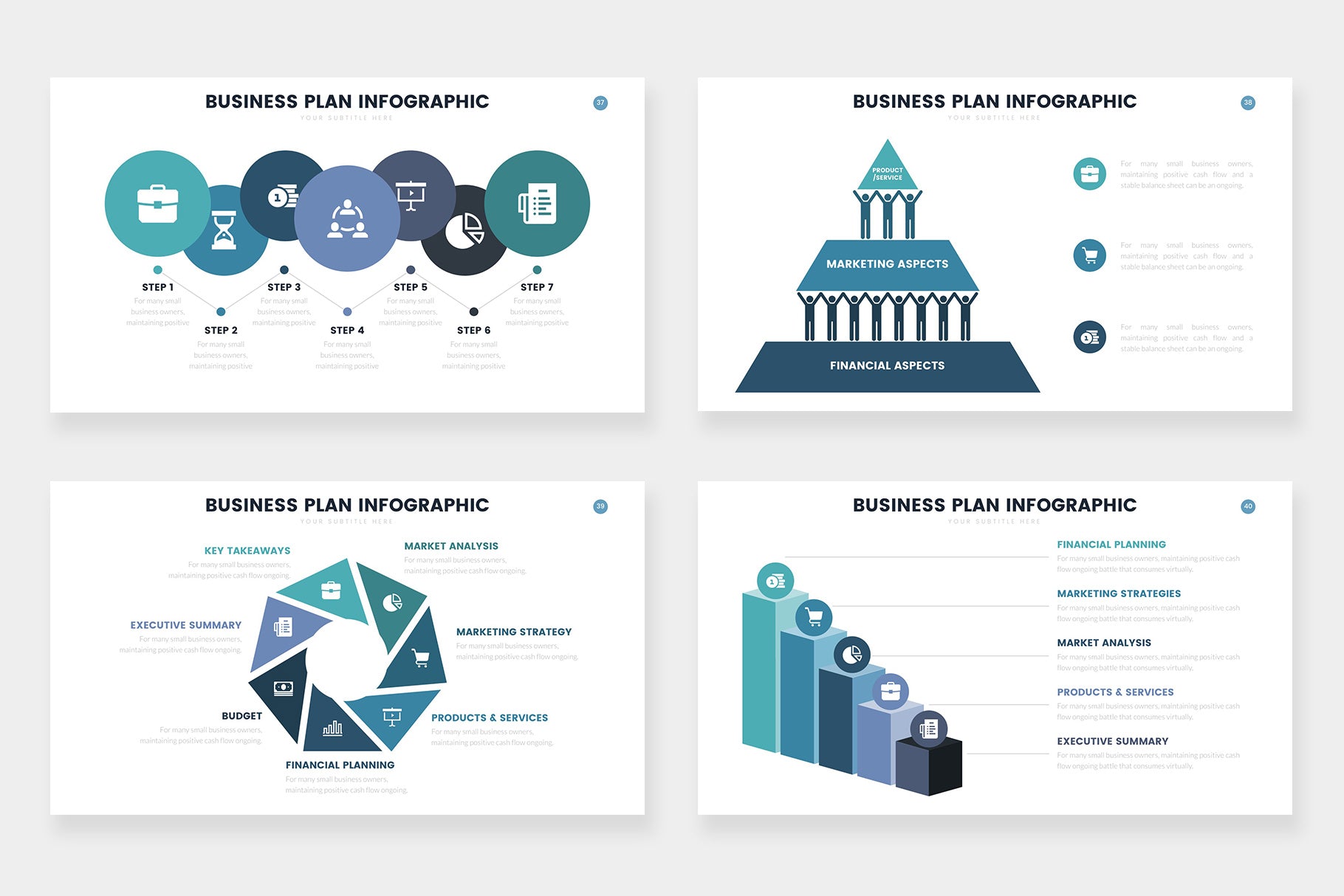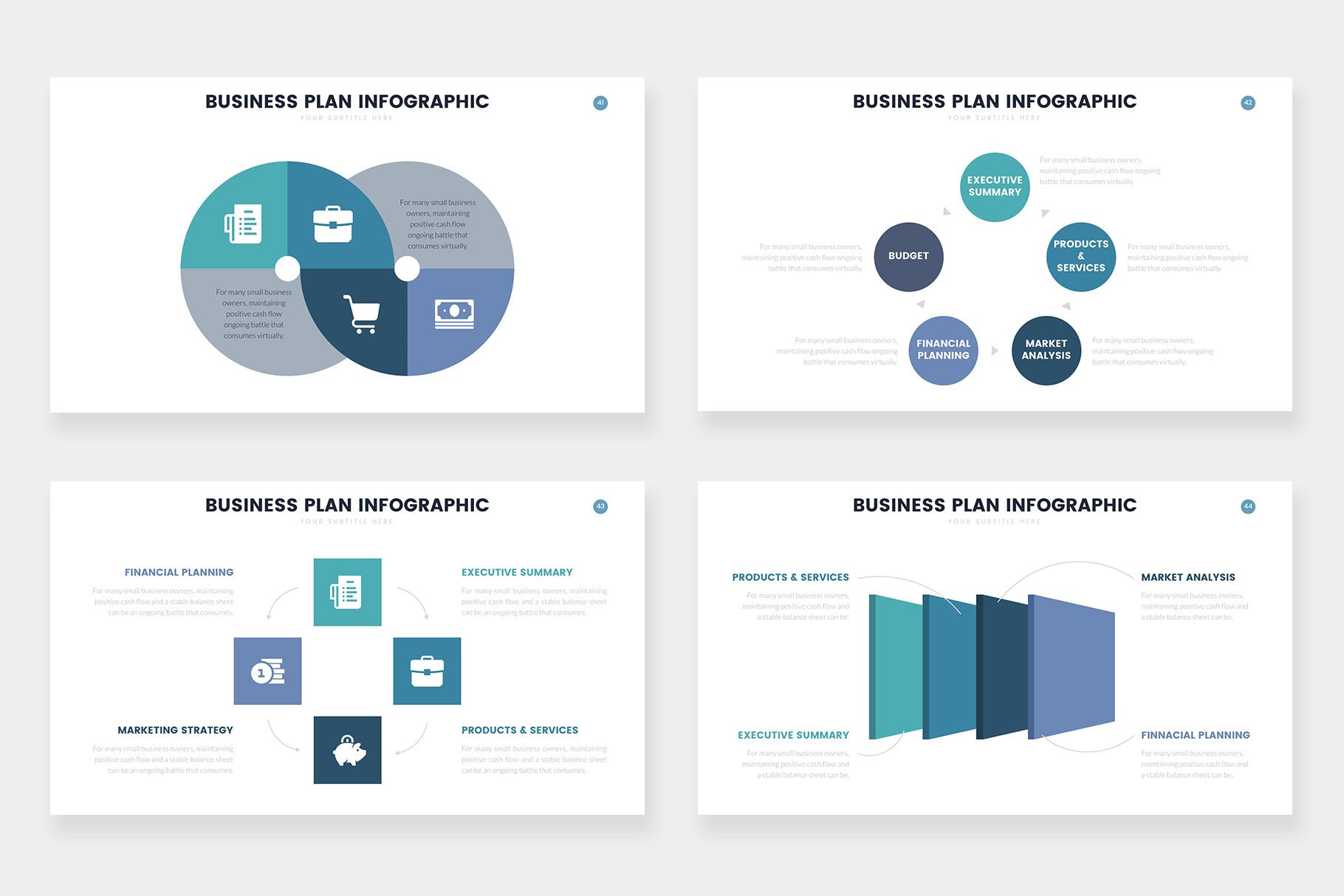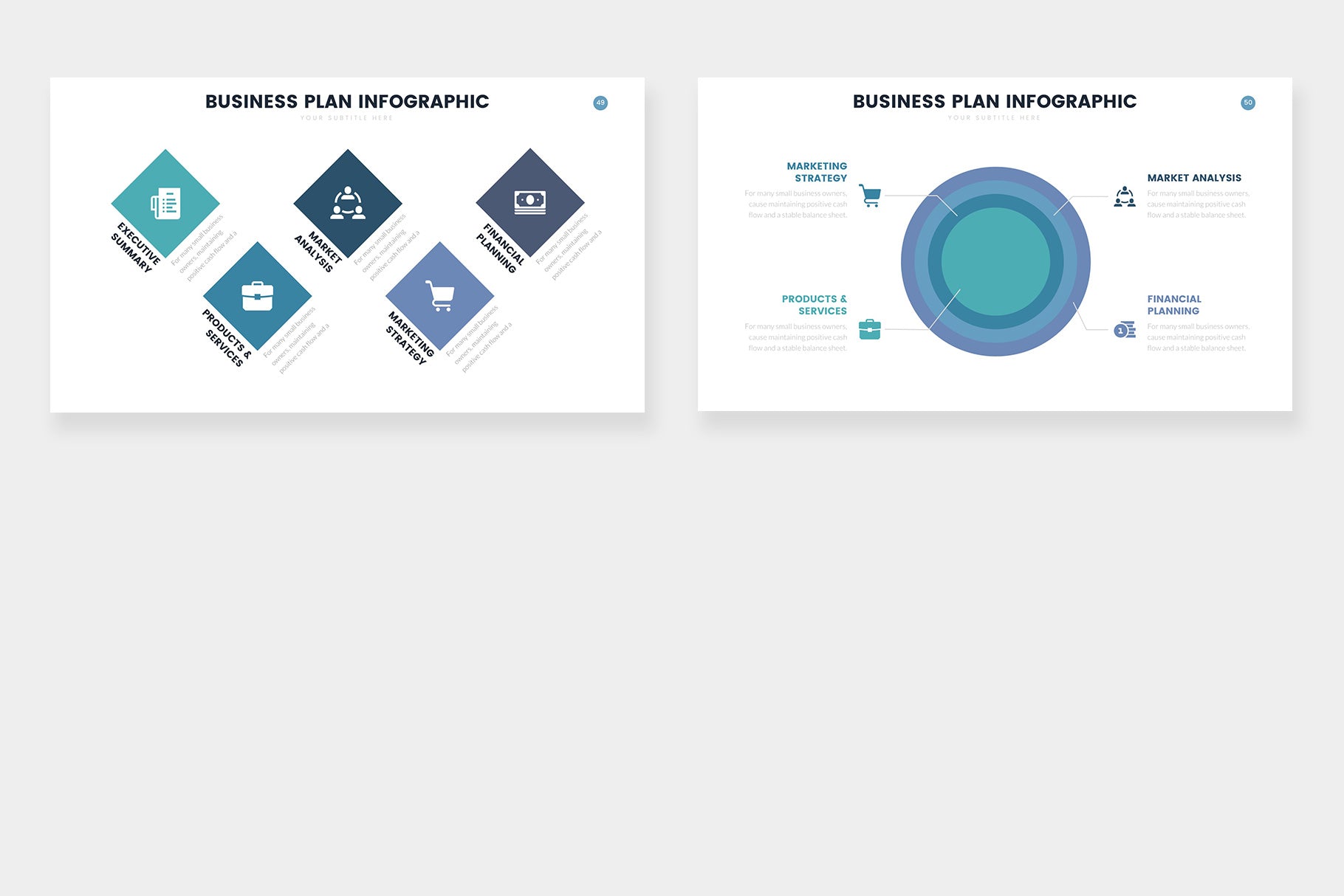 Business Plan Infographics
Business planning no longer has to be boring. With Business Plan Infographics you'll be able to present any business plan in a cool sophisticated way. With a variety of slides to choose from you'll be able to find the right slide just for you. 

We know creating presentations for work can be challenging and difficult at this. These infographics are here to make it easier for you. Use these business Infographics and stand out from your peers.