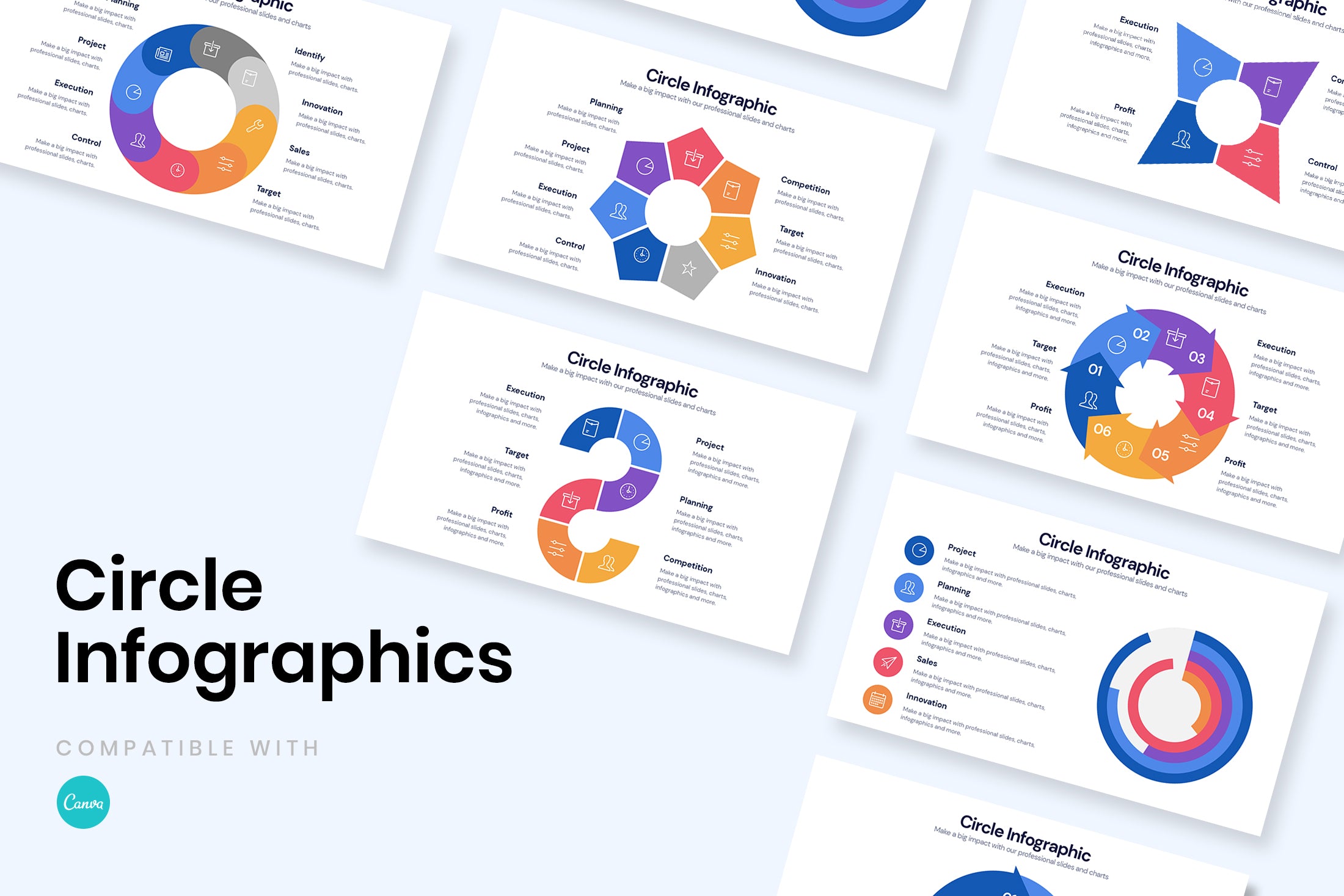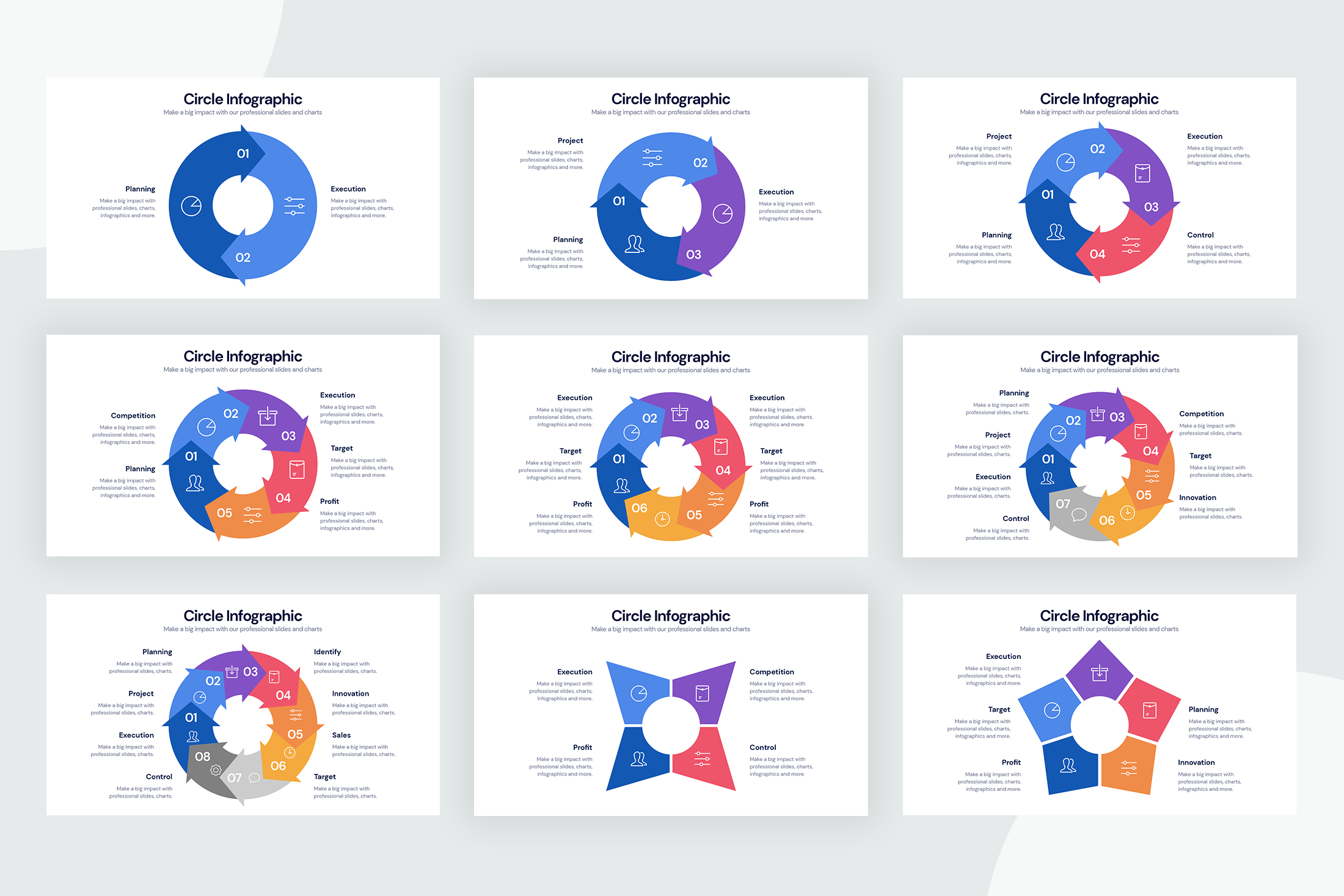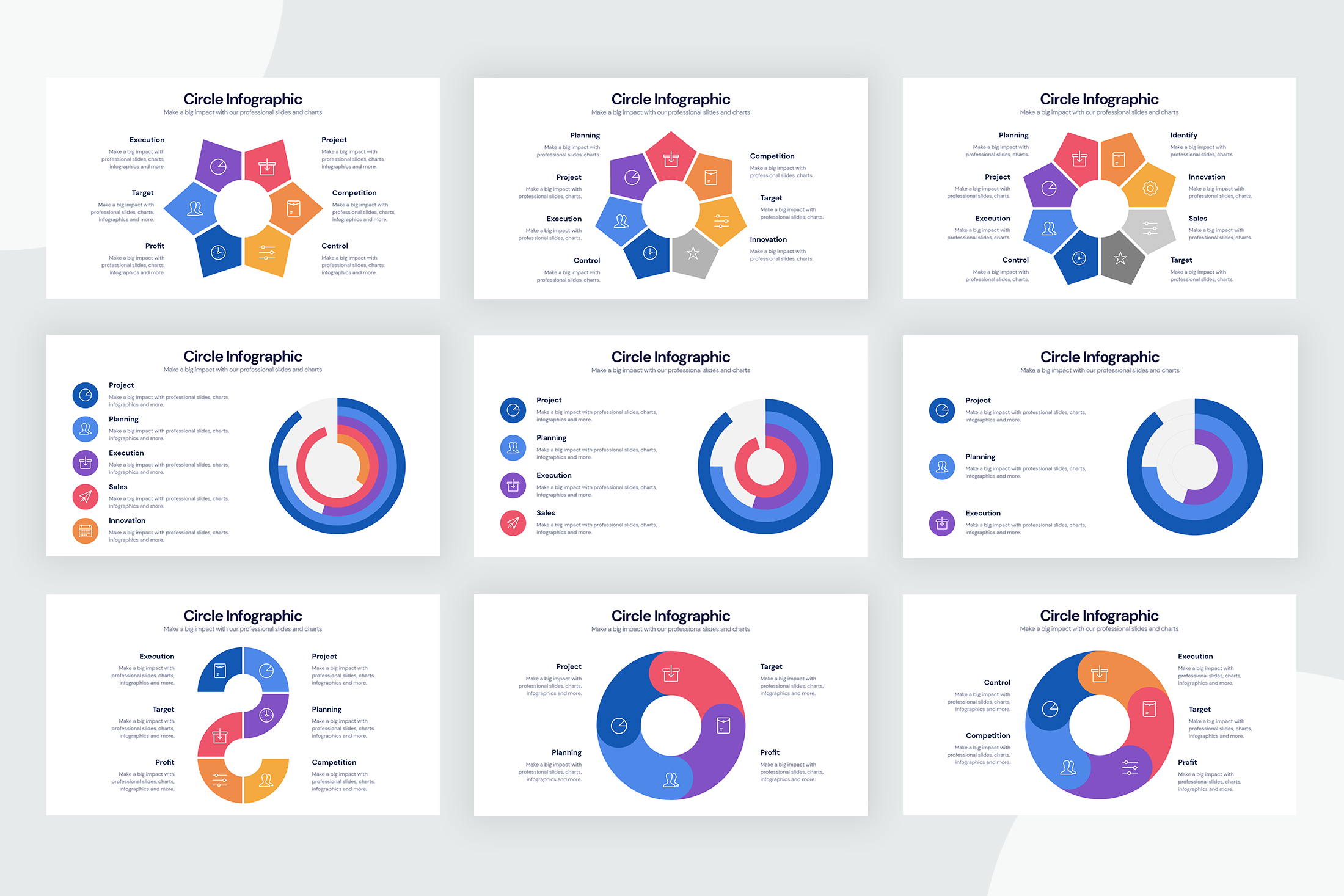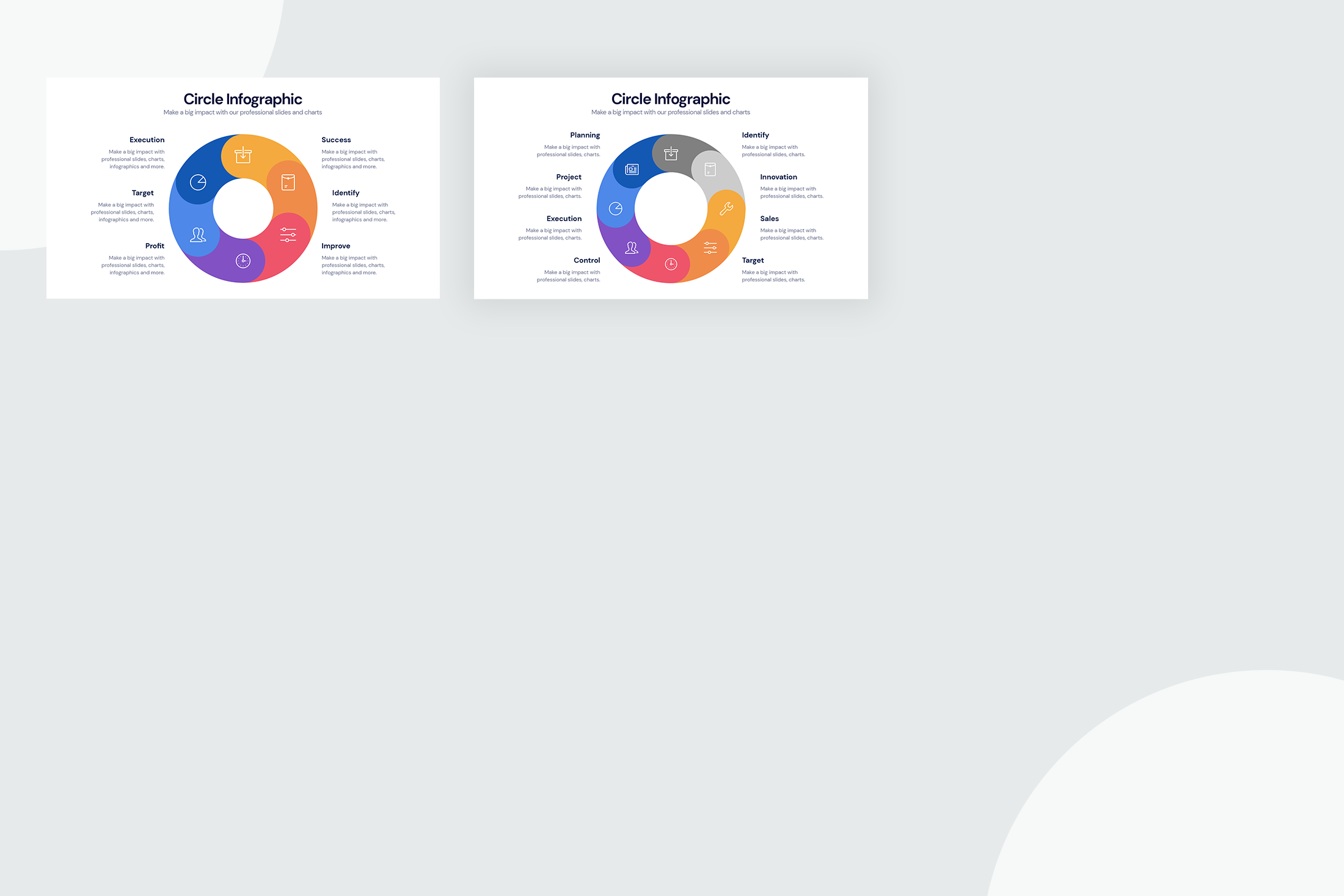 Circle Infographics for CANVA
Our Circle infographics are a fun and simple way of engaging audiences when presenting data, processes, concepts, structures and more. Our circle infographics are specifically designed for our special Canva users.
Use these Circle diagrams for any project or presentation. With a variety of Circles  you'll be able to represent multiple steps is a creative way. Not only are cycles included but there's a couple of charts that you can use for competitive numbers.