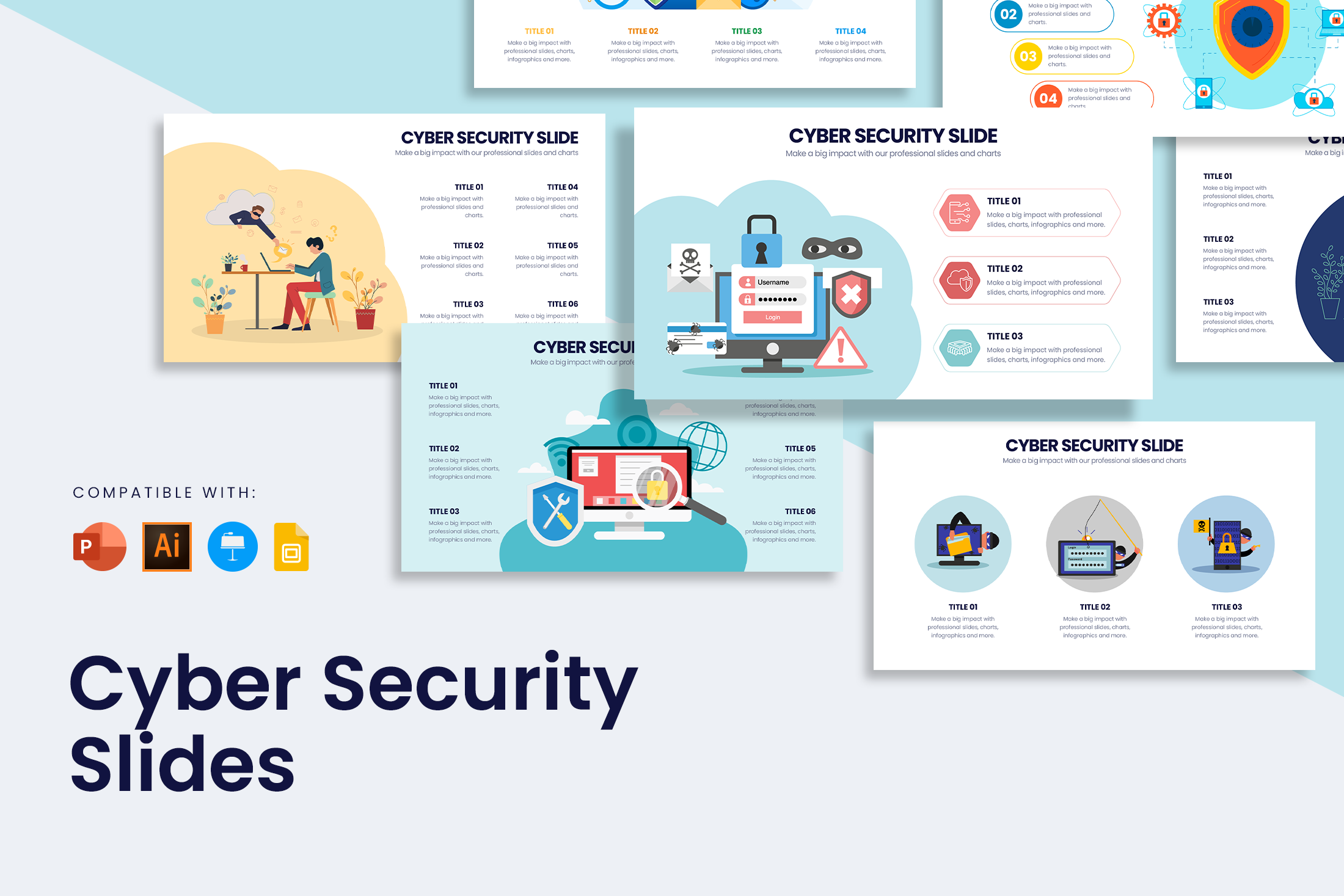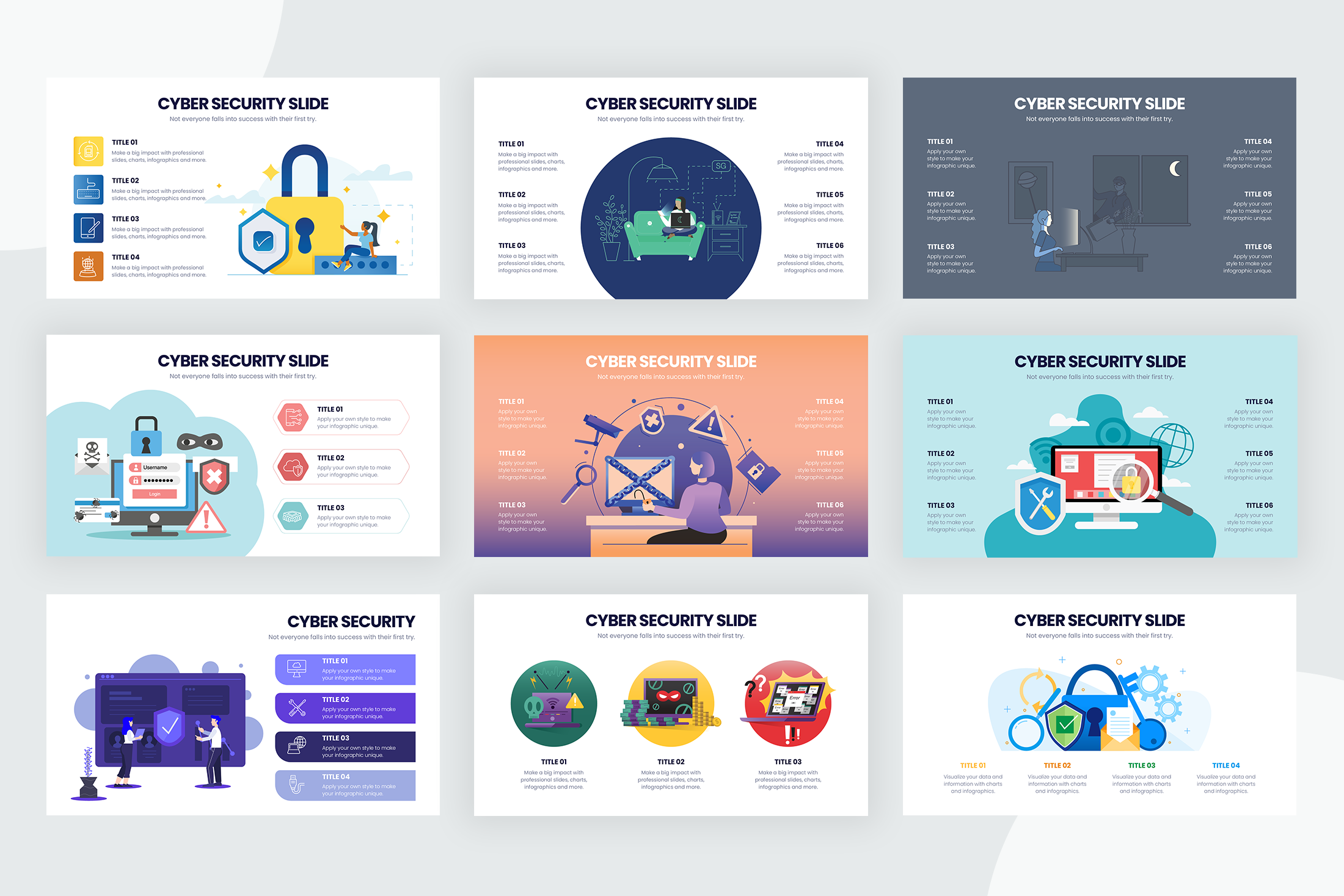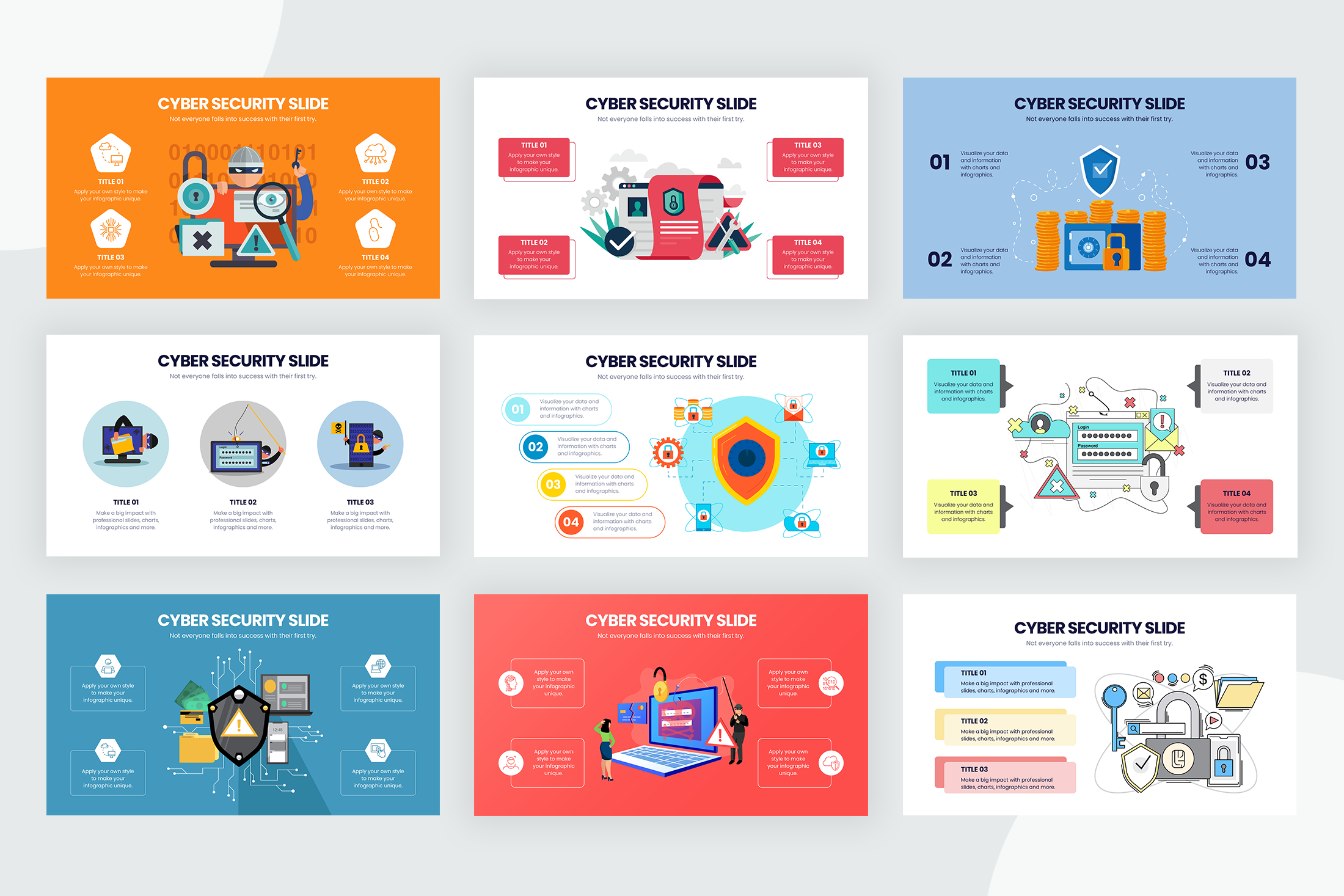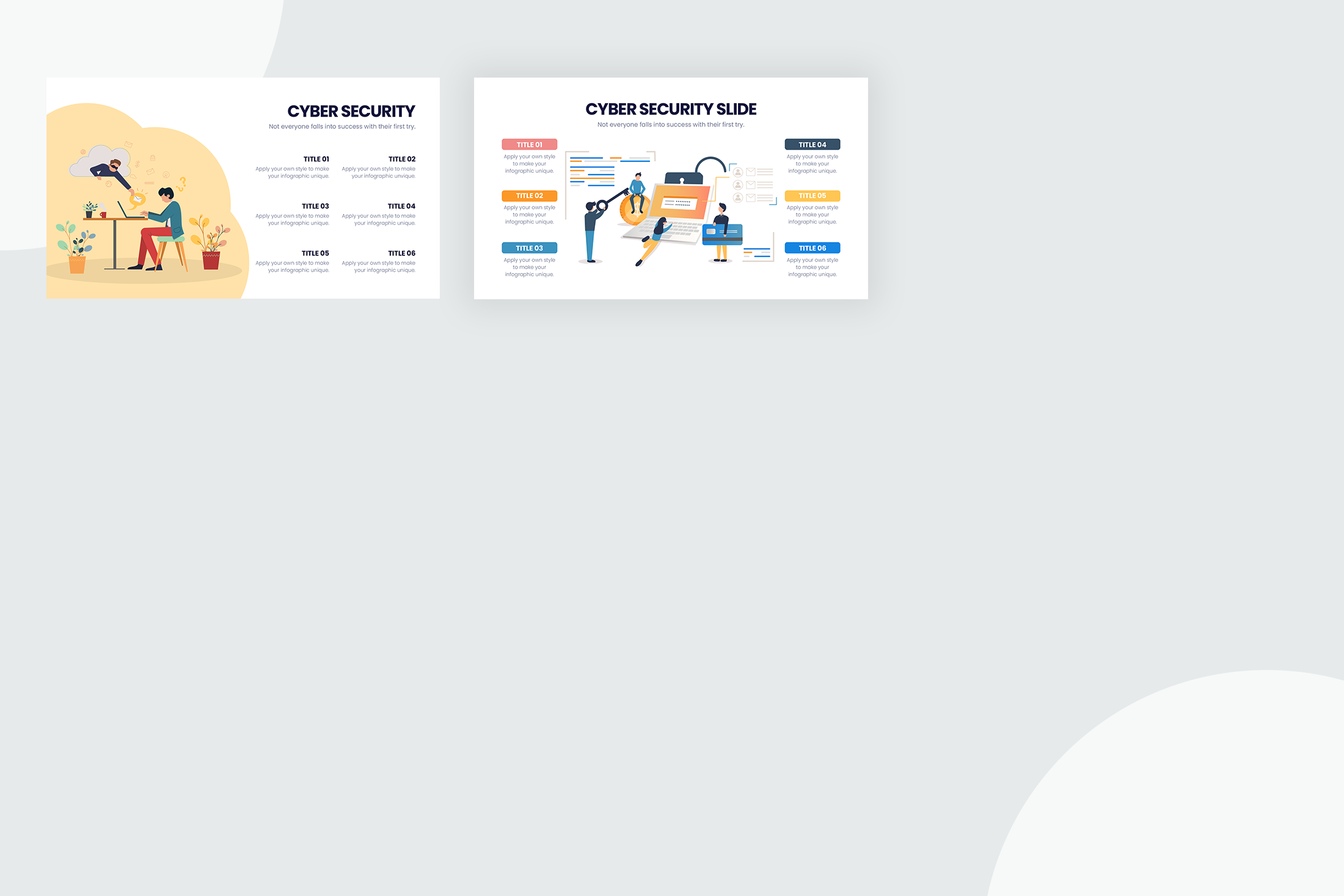 Cybersecurity Infographic Templates
With computers being the most important part of any business Cybersecurity is a leading topic. All companies know how important their data and employee accounts are and how easily they can be protected. 

Most importantly these infographics can be used to inform others about the importance of strong passwords, unsecure download links, not having personal information on office computers and many more topics on why cybersecurity is important.
Cybersecurity Infographic Templates