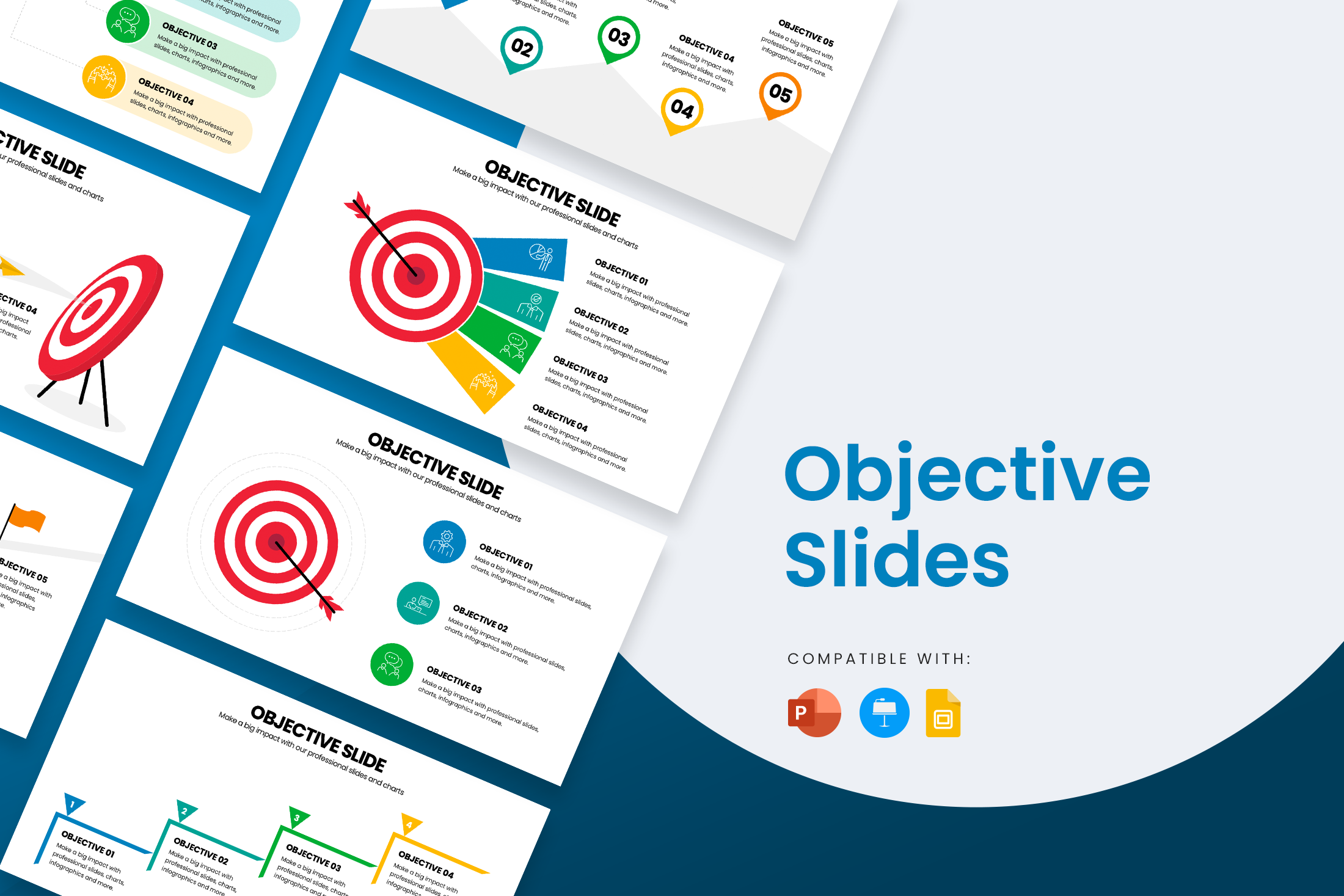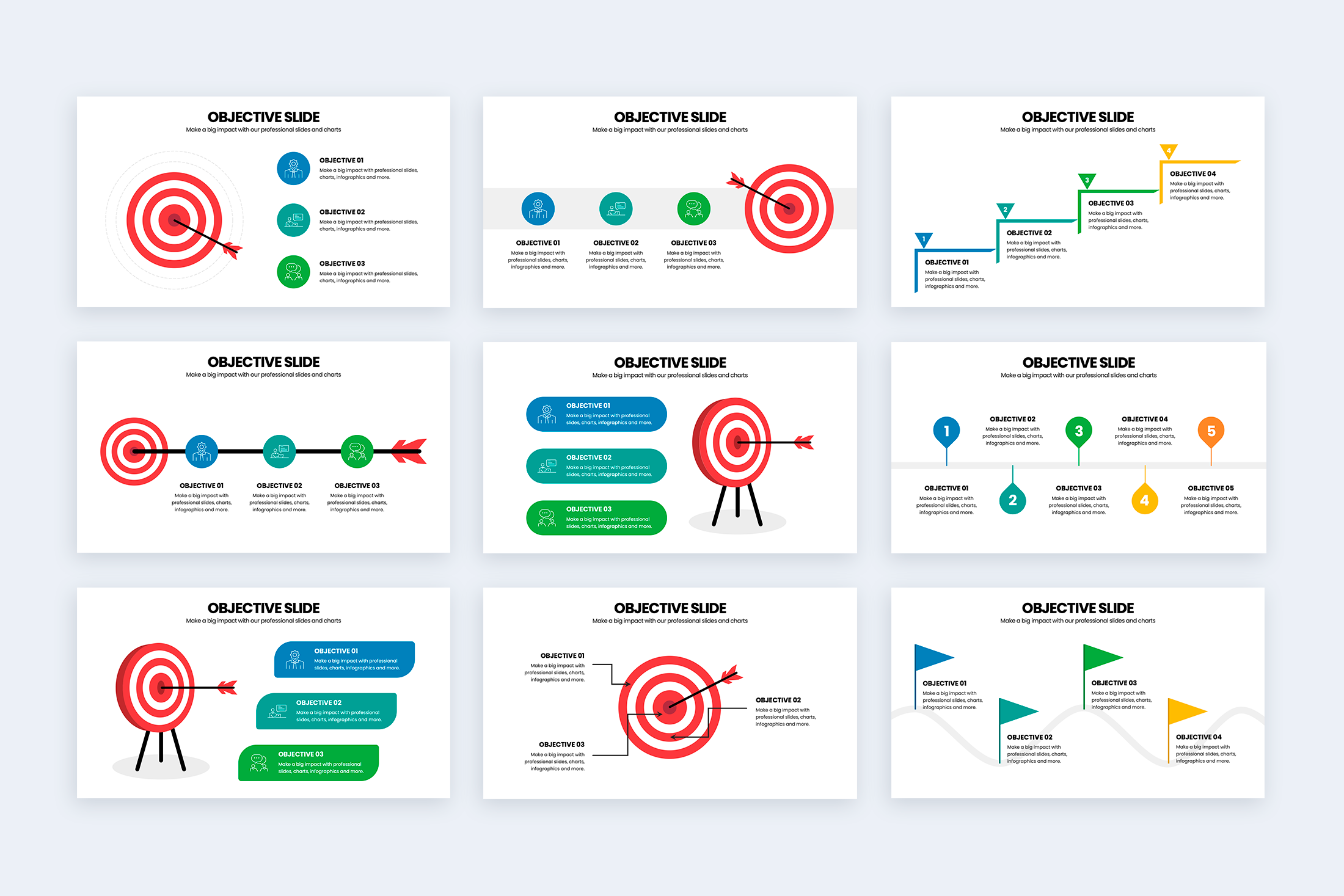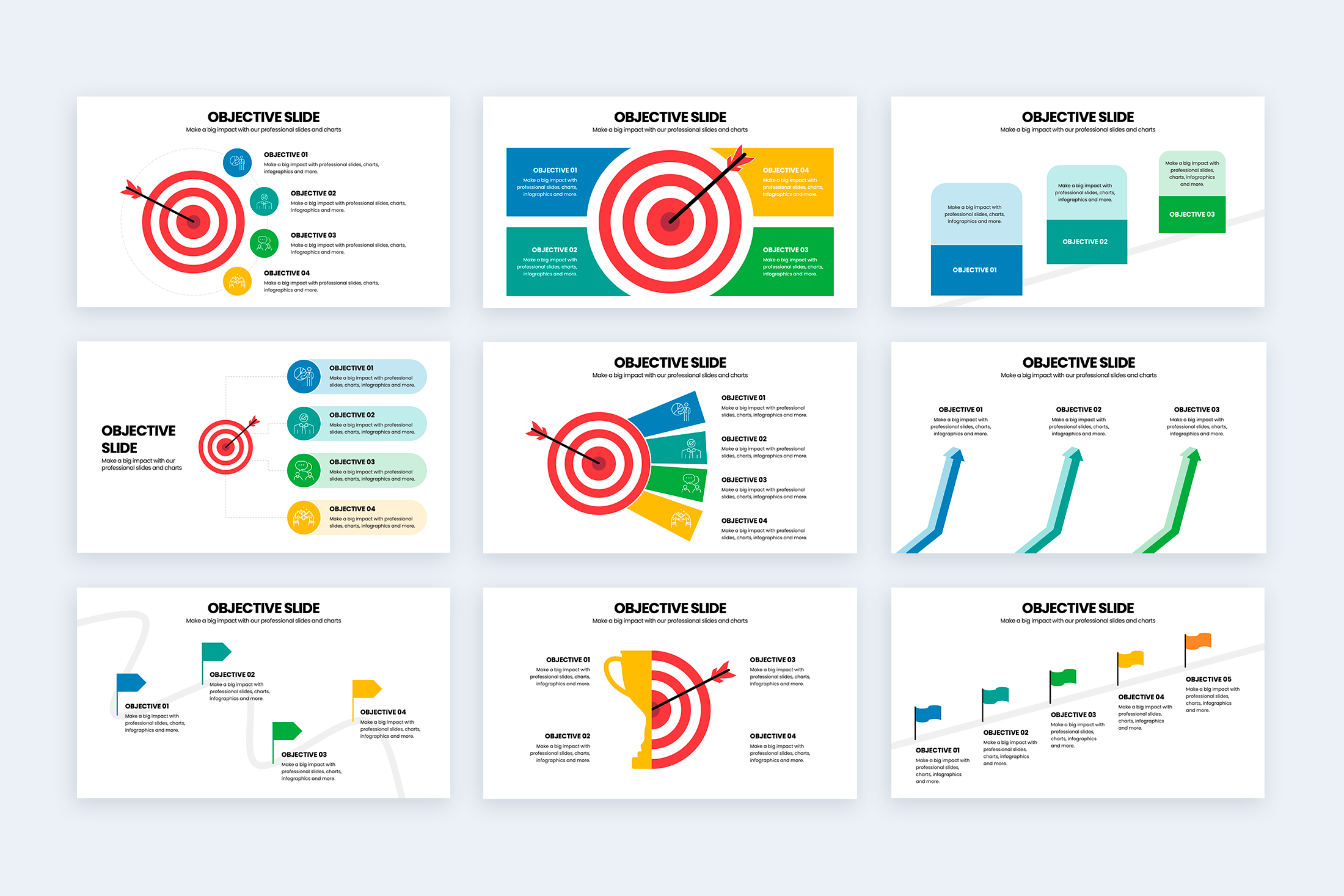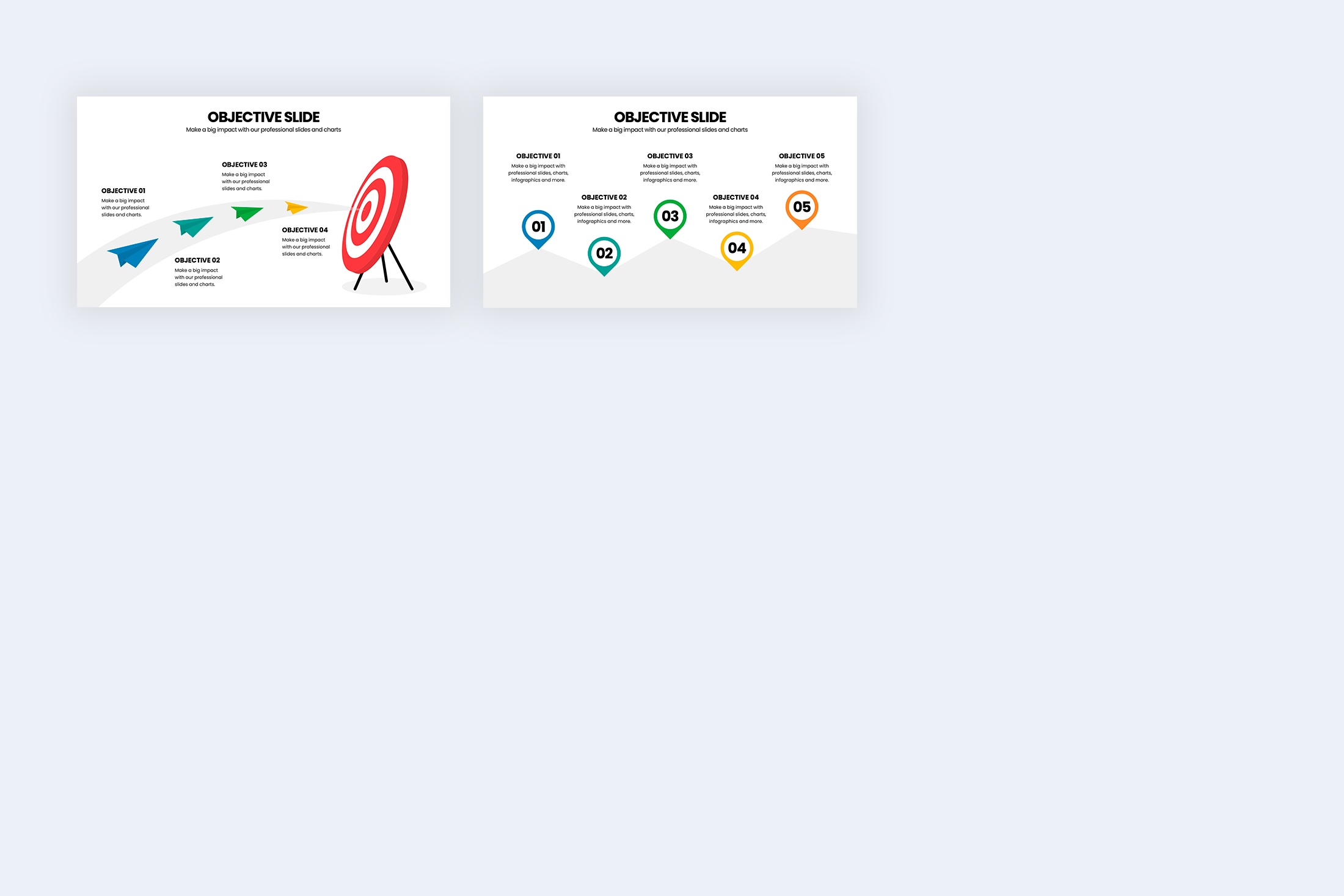 Objective Slides for PowerPoint, Keynote and Google Slides
We all have objectives, especially in our businesses. Wether it's a new strategy or a goal for an already established strategy. It's important to have a clear point when presenting a new objective to your team. There's no better way than to use our Objective Slides to clearly state your goal at the beginning of your presentation. 

By clearly stating your objective at the beginning of your presentation you give your audience the opportunity to understand your objective better and follow along for the rest of the presentation.    
Objective Slides for PowerPoint, Keynote and Google Slides