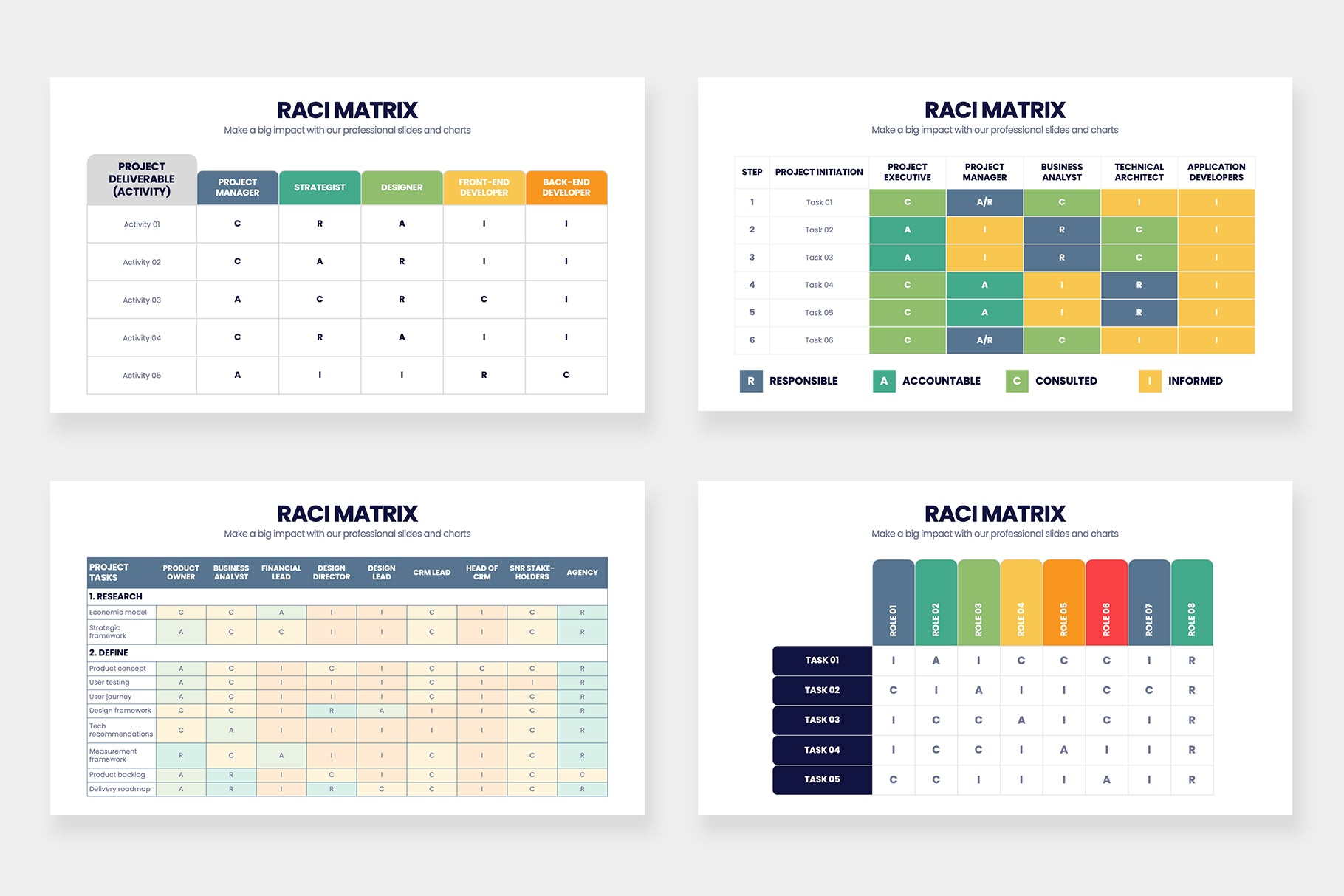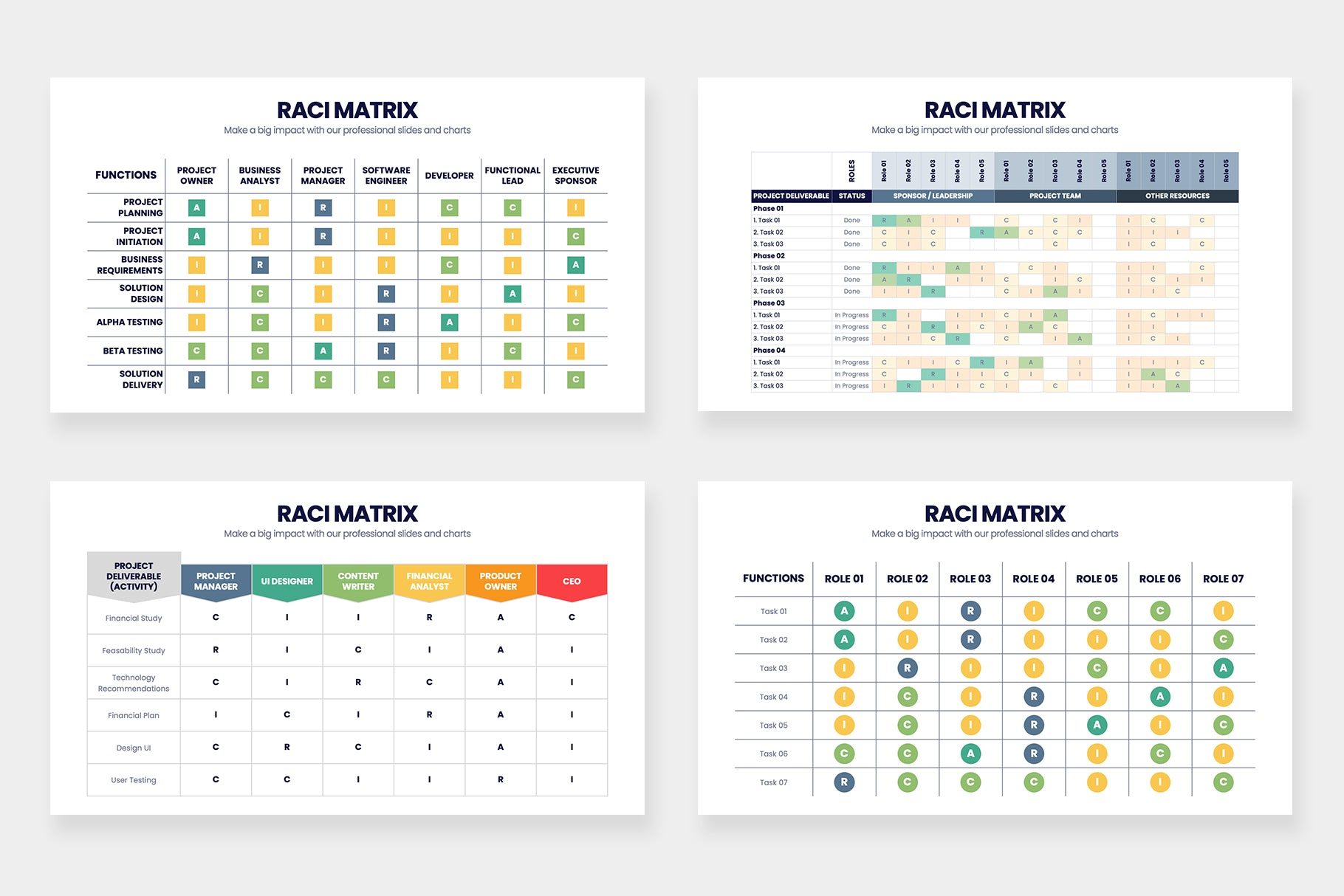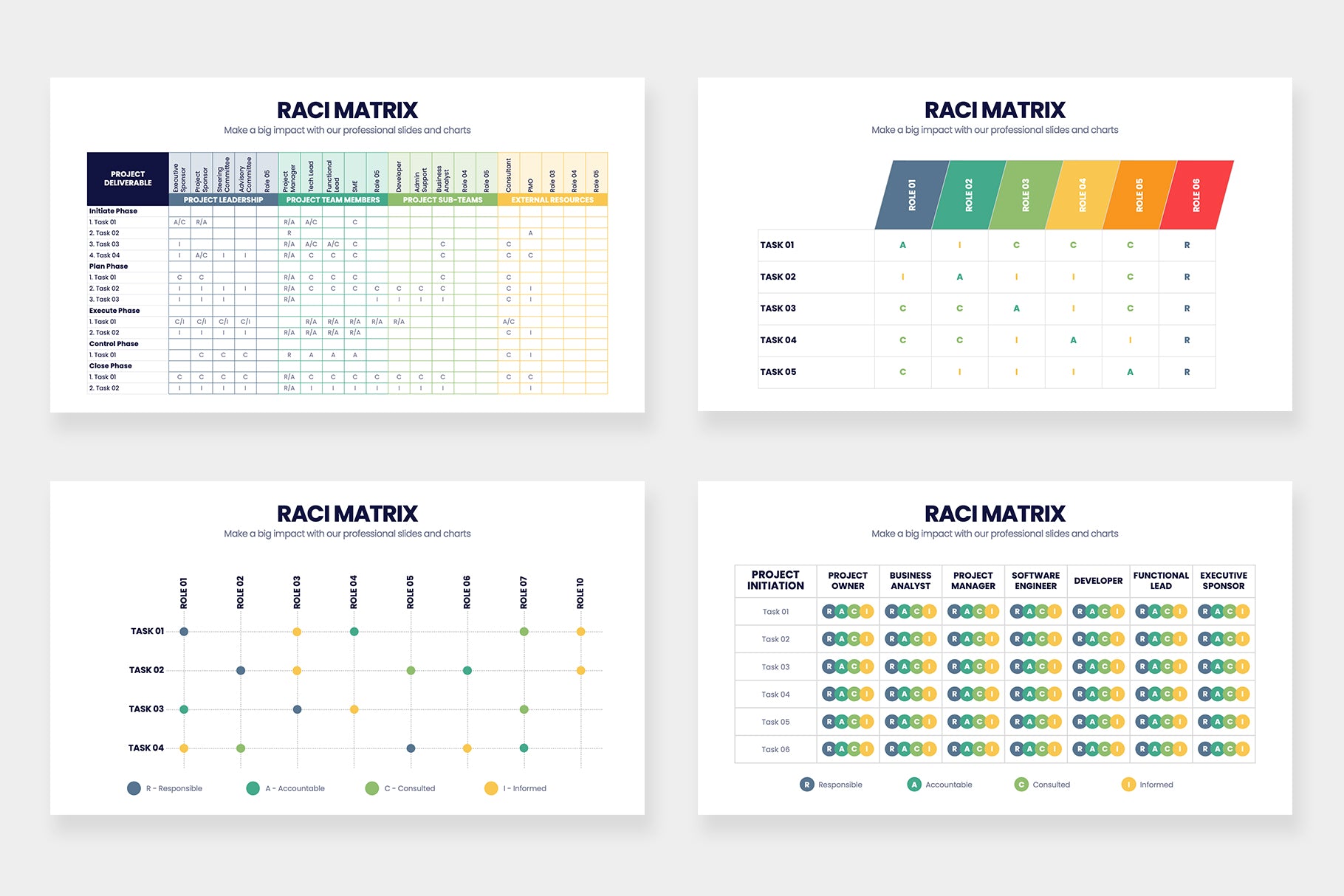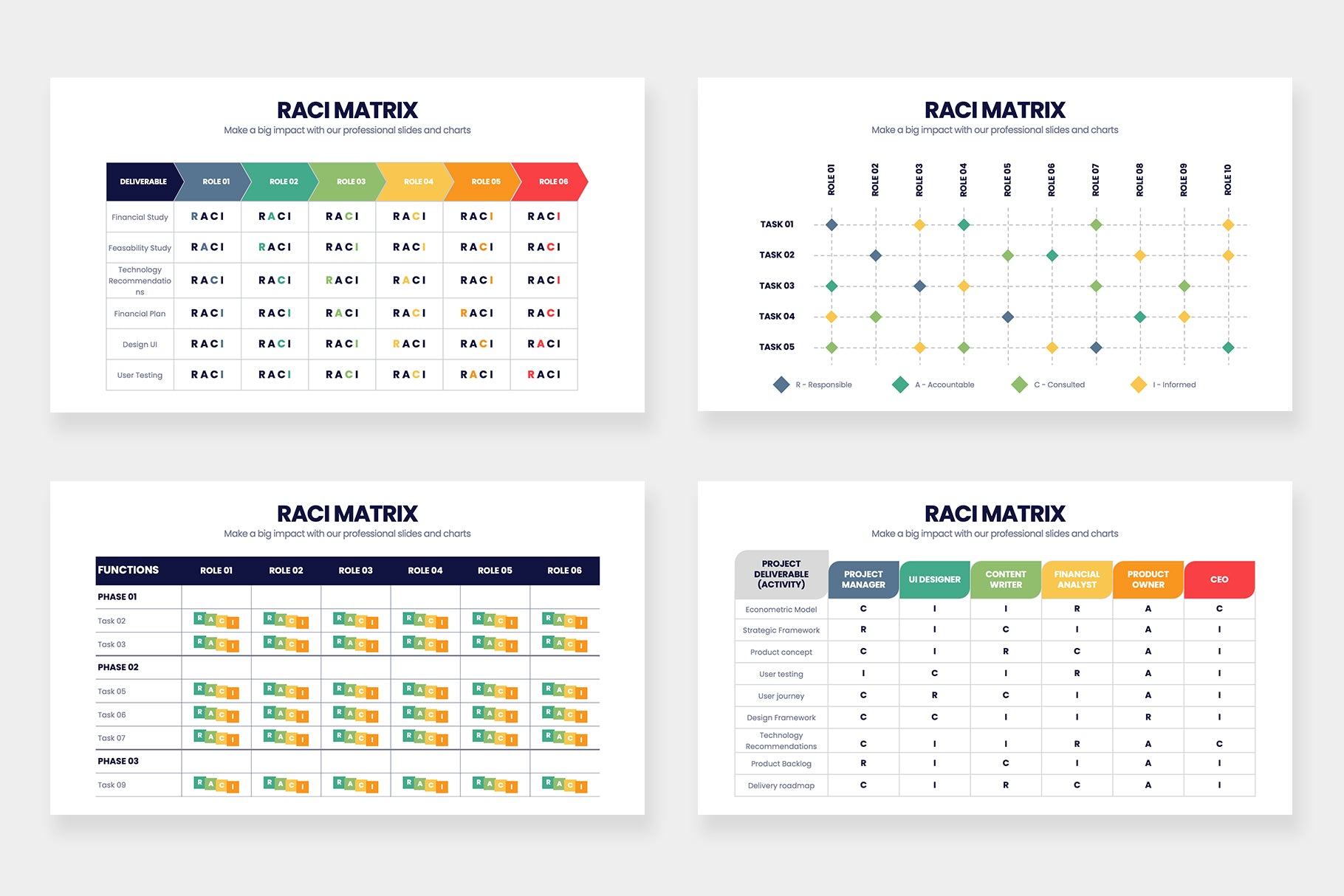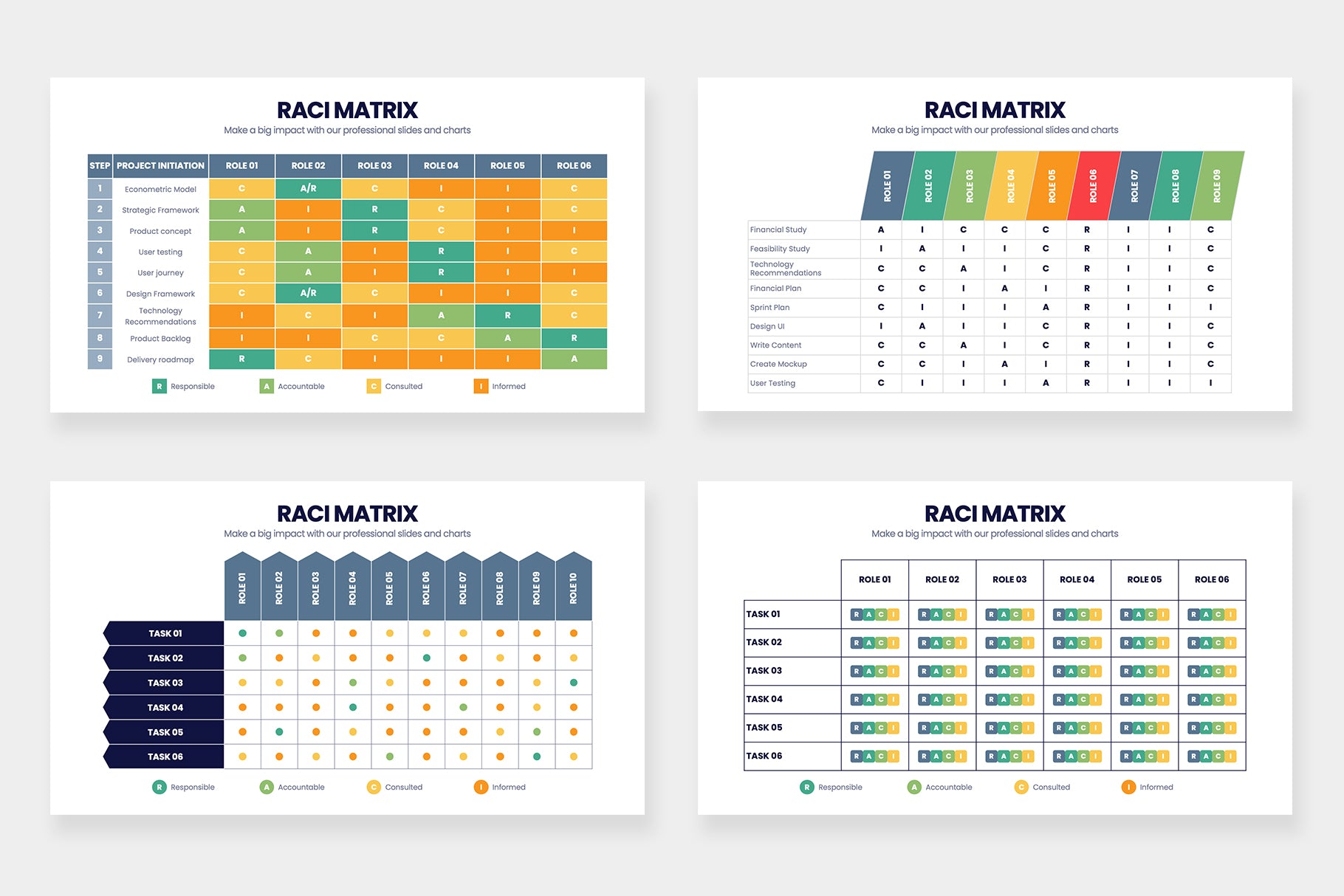 RACI Matrix Powerpoint Template
Our RACI Matrix also known as a Responsibility Assignment Matrix chart or model is used by program managers or any one that is in charge of a team. This useful infographic helps visually identify the team with their key roles and responsibilities especially with major tasks within a project. 
Our Responsibility Assignment Matrix can be used as a visual representation of the functional roles each person plays in a team project. Get your team on track and everyone on task by creating a presentation with our RACI infographics.
RACI Matrix Powerpoint Template