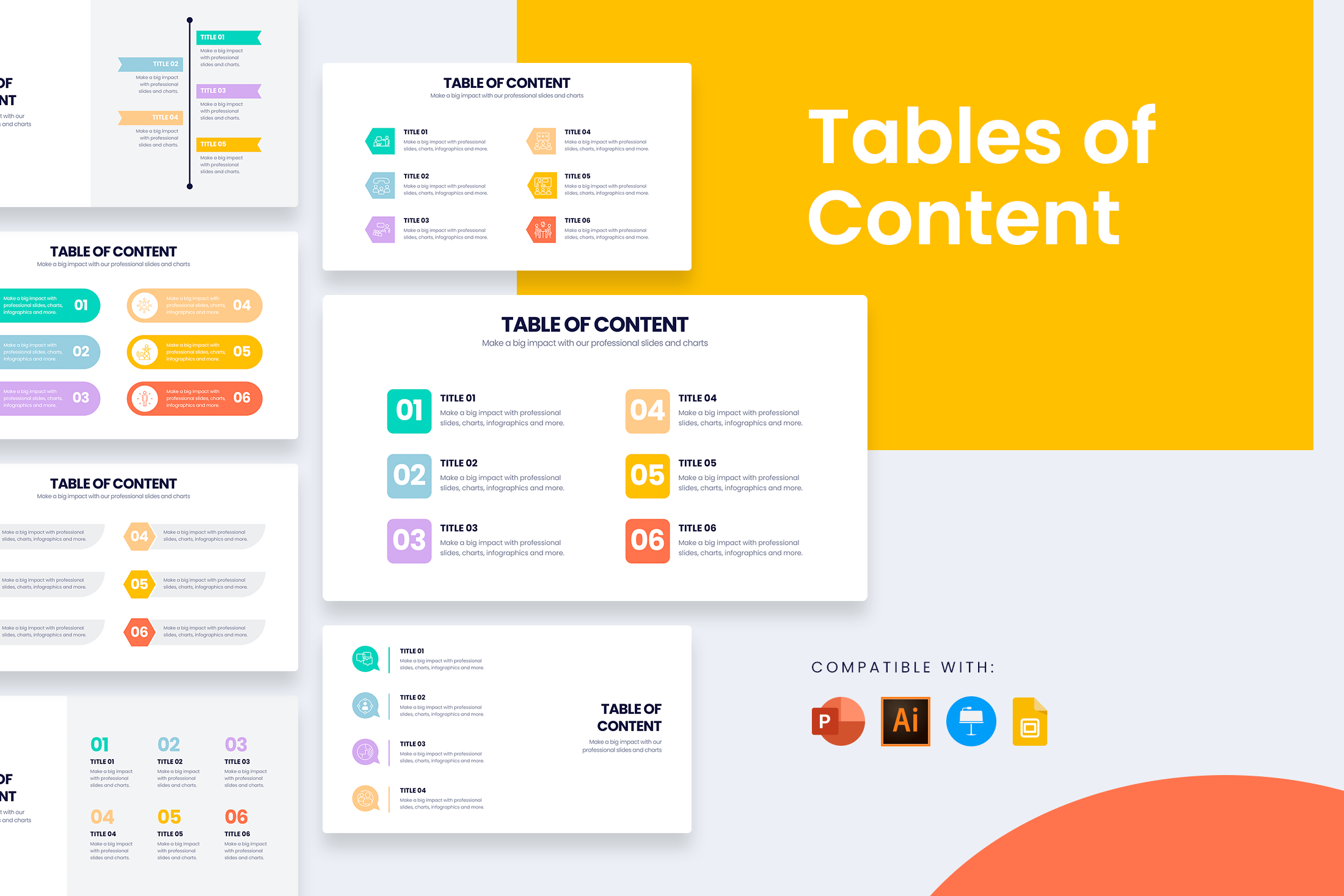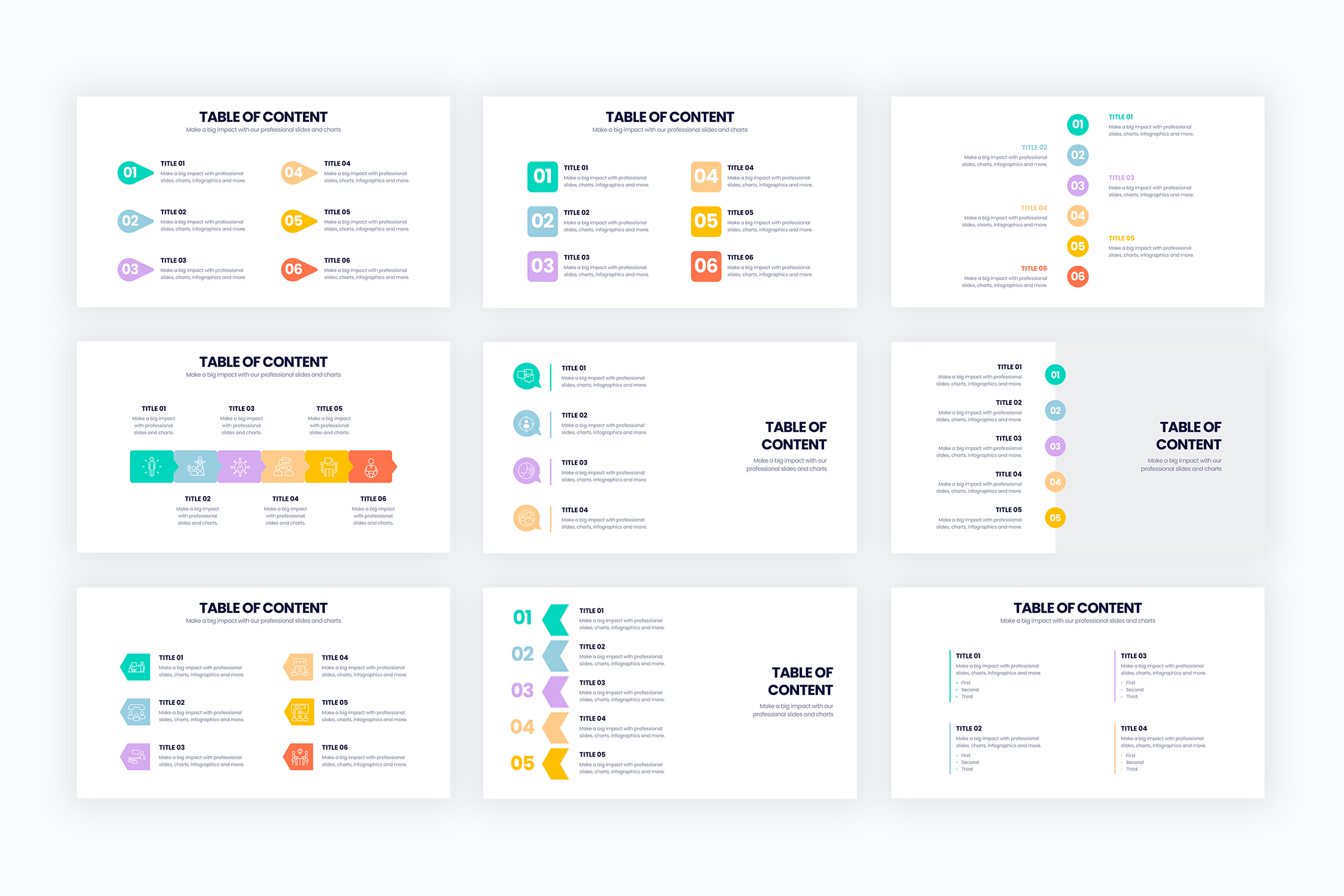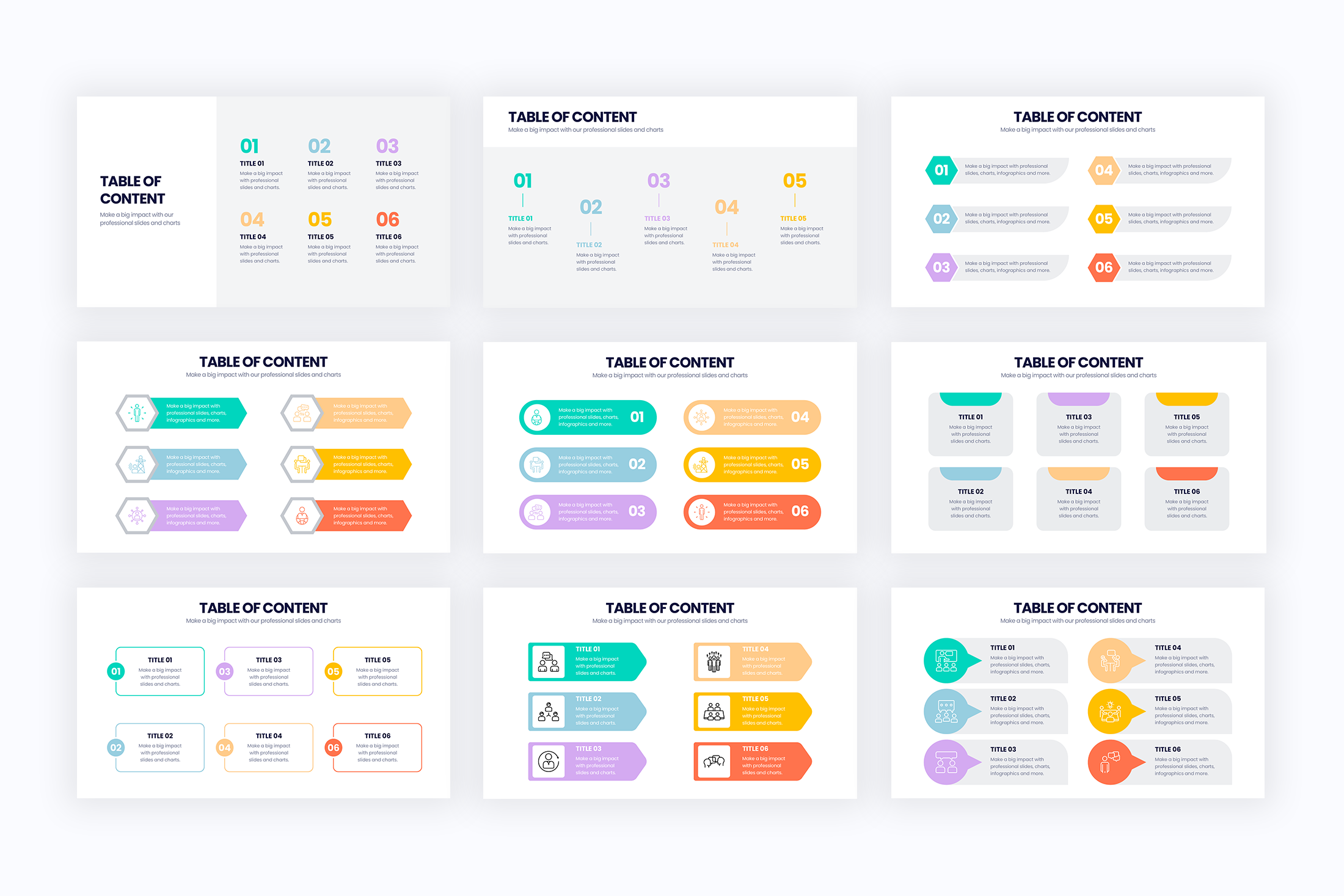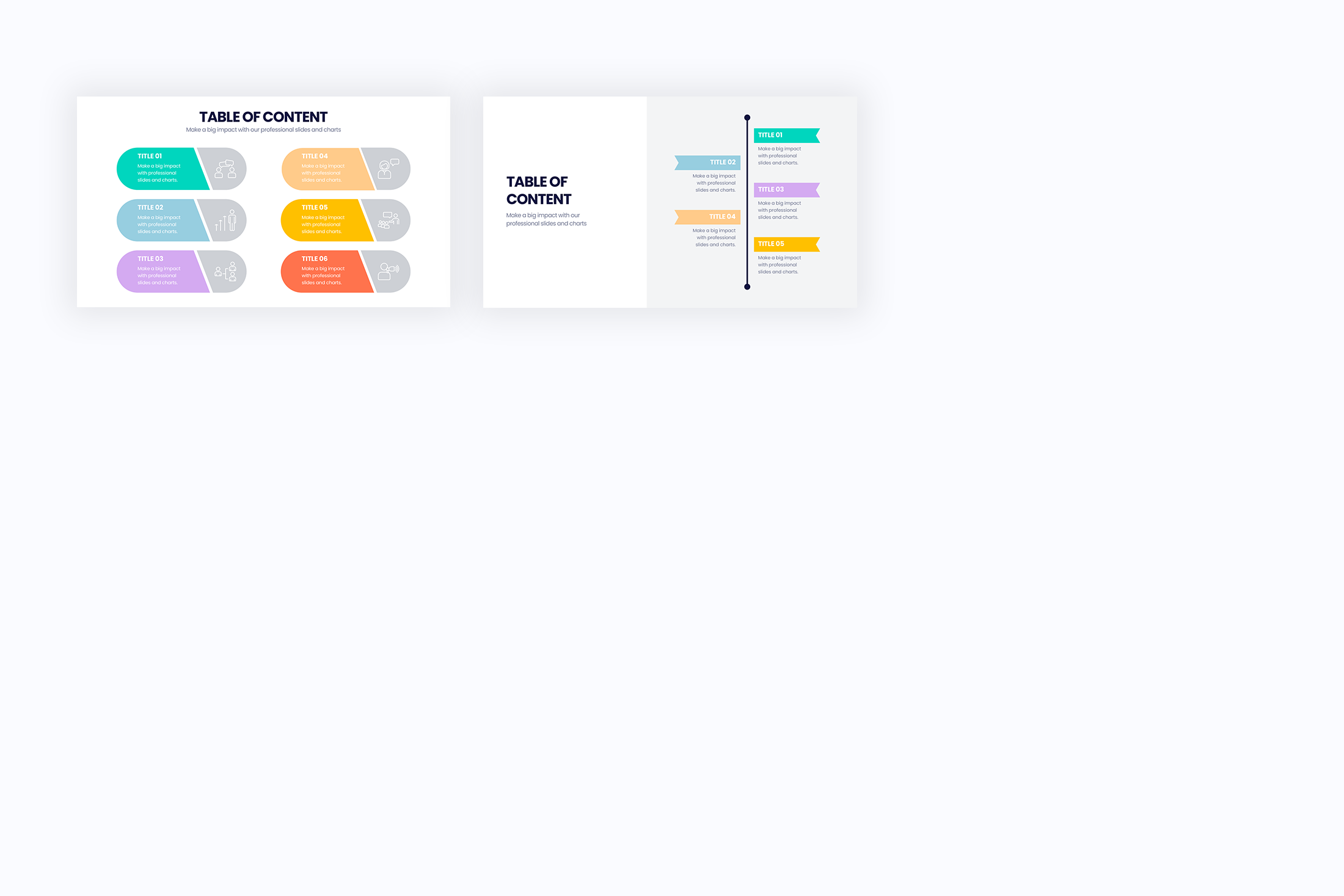 Table of content Slides for PowerPoint, Keynote, Google Slides and Illustrator
Every presentation needs a table of contents and with our table of content infographics it's now easy to create one. Don't worry about having to create a table of content ever again when you can use our infographics to help you. Our infographics include a variety of points so that you can find the perfect slide for you.  

Start your presentation right and impress your audience from the beginning of your presentation with our Table of content infographics. 
Table of content Slides for PowerPoint, Keynote, Google Slides and Illustrator